Clinical negligence specialist, Robert Mills has successfully represented the Claimant at the Royal Courts of Justice in London on 11th June 2018, in a claim for extensive restorative treatment arising out of a wide range of negligently performed dental treatment. The Claimant was awarded the highest general damages award ever reported in a dental negligence case in the sum of £65,000.00. Total damages were again the highest reported in a dental claim and amounted to over £160,000.00.
There were four elements to general damages:
 The loss of nine otherwise healthy teeth.
 37 unnecessary items of dental treatment including crowns and root canal fillings.
Occlusal problems such that the Claimant had only three contact points in her mouth and was unable to eat hard foods.
Psychological injury in the form of post-traumatic stress disorder and specific phobia anxiety relating to dental treatment.
The Judge described the treatment provided by the Defendant dentist as "appalling".
Robert was instructed by Katie Parr of Royds Withy King.
If you would like to instruct Robert Mills in any dental negligence matter, please contact his clerks on 0117 923 4730 or email: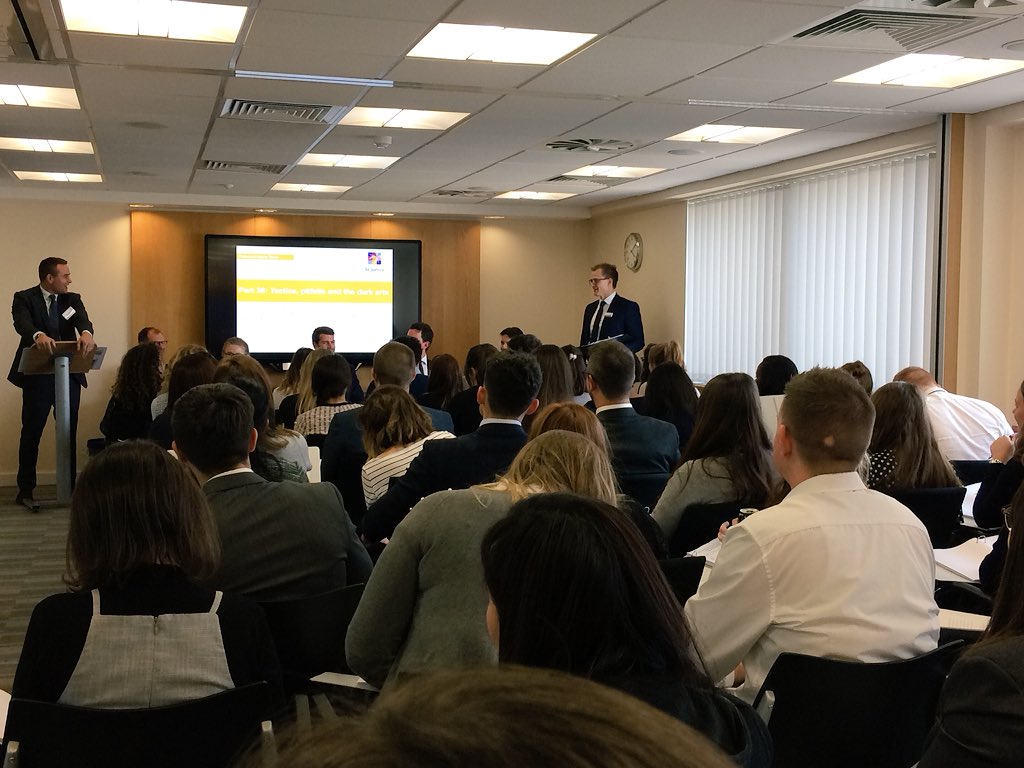 Earlier this week our junior personal injury and clinical negligence team ran their 'The Essential Toolkit for Junior Personal Injury & Clinical Negligence Lawyers' seminar for the second year running. The event, as last year, sold out in a matter of weeks so we shall be looking to run a similar event again later on this year.
Working from the delegate feedback at our previous events last year, this year saw the addition of longer parallel workshops and a "fast paced head line delivery" style first plenary session. In addition to our speakers: Marcus Coates-Walker, Ben Handy, James Marwick, Jimmy Barber, James Hughes & Robert Mills, we also welcomed our new personal injury and clinical negligence tenant, Rachel Segal, to the mix of speakers alongside our Head of Clinical Negligence, Vanessa McKinlay, who kindly chaired the event.
Talks from the day included a very popular 'mock CCMC performance' from Ben Handy (HHJ Handy); James Marwick (for the defendant) and James Hughes (for the claimant) which was described by delegates as a "very helpful demonstration" and "very entertaining, useful to see role play of hearing". Other sessions included: Are the courts re-defining the scope of the duty of care in clinical negligence?; A roundup of important decisions in 2017/2018: road traffic accidents, employers' liability and public liability; Part 35 and Part 18 questions: when and what to ask and when to answer; A roundup of important decisions in 2017/2018: clinical negligence; A workshop on fatal accident act claims and the final plenary: Part 36: tactics, pitfalls and the dark arts.
Delegates gave excellent feedback with comments such as:
"These sessions are great for junior lawyers & pitched at right level."
"Informative day and the choice of topics were all highly relevant and useful. Great, charismatic speakers, enjoyed the day."
"Very enjoyable session – well-presented and highly beneficial."
To follow live tweets from the day search #Essentialtoolkit18 on Twitter.
If you missed this event be sure to put you name down on our waiting list for the next one by contacting Anita Young on or 0117 923 4770.
Justin Valentine
, specialist personal injury and clinical negligence barrister, has published a case note about the recent case of G v NHS Commissioning Board, focussing on (i) Erb's palsy with potentially posterior shoulder dystocia and (ii) NHS resolution approach to settlement.
Shoulder dystocia is a serious complication of delivery where one of the baby's shoulders gets impeded usually behind the mother's symphysis pubis. It is an obstetric emergency which must be resolved quickly. It is associated with brachial plexus injury but there is a school of thought that such injury is entirely avoidable. In this case note Justin discusses the issues raised in a recent case of probable posterior shoulder dystocia which, in the event, was compromised.
Download article: G v NHS Commissioning Board
Justin undertakes clinical negligence work with experience of a wide variety of claims including spinal injury, nursing care, psychiatric treatment, cosmetic surgery errors, misdiagnosis/delay in diagnosis, orthopaedic injuries, incorrect prescription, negligent dental treatment, surgical injuries, catastrophic and fatal injury claims.
If you would like to instruct Justin on a related matter please email his clerks on: .
We are delighted to announce that our members Kathryn Skellorn QC and Emma Zeb have each been appointed to sit as a Recorder by the Judicial Office. The appointments will take effect from 4 April 2018
Kathryn and Emma have been deployed to sit on the Western Circuit.
Head of Chambers, Susan Hunter says "I am delighted to hear that Kathryn and Emma have been appointed as Recorders and I have no doubt they will show the same talent and commitment to the service of the wider public as they do in their practices."
This year's appointments sees a total of 133 Recorders appointed. A full list of the 2018 Recorder appointments along with their circuit allocation and deployment can be viewed by clicking here.
Kathryn Skellorn's CV can be found here.
Emma Zeb's CV can be found here.
Congratulations once again to both Kathryn and Emma
Chief Executive Derek Jenkins and Rob Bocock, Practice Manager at St John's  Chambers attended the Legal 500 UK Bar 2018 Awards ceremony at The Royal Exchange in London on 22nd February to collect our prestigious award for 'Regional Set of the Year'.
Each year Legal 500 carry out in-depth research across the whole of the UK legal sector to identify the best sets out there, and this award clearly recognises St John's as a stand out national set.
Thank you to all of our referees for their on-going support, without you this achievement would not have been possible. To view the full results please click here.
Our CEO, Derek Jenkins adds, "We are delighted to have won this prestigious national award which reflects the great work St John's has achieved and recognises Chambers' as a leading set."
Following the success of our SIA Conference and Drinks Reception in November 2017; sponsored by Renvilles and Nestor, we are pleased to announce that the funds raised through ticket sales, donations and the raffle reached £5,400. The Spinal Injuries Association (SIA) is the leading national user-led spinal cord injuries charity. Their belief is that everyone has a right to live a fulfilled life and that means the life that they choose, a life that has the same opportunities as everyone else.
The full day conference included talks from leading consultants, St John's Chambers barristers and two members of the SIA. Delegates gave great feedback to include comments such as:
"Excellent conference, interesting and engaging seminars."
"A really excellent speaker! Great content and analysis."
Earlier this autumn St John's Chambers Clinical Negligence team hosted a dinner at the Bristol Harbour Hotel raising awareness and funds for, Action against Medical Accidents (AvMA). The charity, which promotes better patient safety and justice for those who have been affected by a medical accident, was celebrating its 35th anniversary.
The evening, sponsored by Renvilles and Arag and including an after dinner speech from Matthew Hill, Health Correspondent West for BBC News, was a triumph. AvMA have said "We are hugely grateful to you and everyone at St Johns Chambers for hosting such a brilliant event and making it such a huge success".
Funds raised from the dinner will make a real difference to the charity and help them to continue their vital work. Jane Smythson, Marketing and Communications Manager for AvMA adds "I know that our supporters really enjoy regional events which give the opportunity for new people to take part and are a great networking opportunity for everyone. I know that everyone at AvMA is very appreciative of the incredible support we get from you, not only from this event but through everything you do for and with AvMA."
St John's Chambers' Inquests, Personal Injury and Clinical Negligence barrister Marcus Coates-Walker once again provides an update for readers on another interesting area of the law. Marcus discusses whether there is more fundamental change on the horizon with two reports published following wide scale reviews, which make over 130 recommendations for improvement between them. He asks readers whether we are we set to see another fundamental shift in how inquests are conducted?
---
In the last week we have seen two headline-worthy publications focusing on the fundamental principles that guide the inquest process.
On 30 October 2017, the Government published its response to the 'Independent Review of Deaths and Serious Incidents in Police Custody' conducted by Dame Elish Angiolini QC earlier this year ('the Angiolini report').
Then, on 1 November 2017, The Right Reverend James Jones KBE published his report titled 'The patronising disposition of unaccountable power' – A report to ensure the pain and suffering of the families involved in the Hillsborough inquests was not repeated ('the Hillsborough report').
They are two reports that go to the very heart of the principles that govern the inquest process. So what are the key points and what impact are they likely to have?…
Read/download the full article: Inquests: more fundamental change on the horizon?
If you would like to instruct Marcus on a related matter please contact his clerks:  | 0117 923 4730 
Our Dr Rachel Segal, barrister within St John's Chambers' Personal Injury and Clinical Negligence Teams, has recently been sought out by The Times for her views on a number of topics relevant to the Junior Bar.  Along with four other recent tenants from Chambers across the country, she was asked about morale within the profession and general concerns about being a female barrister including sexual harassment and equality.
A selection of her views have now been published within Times Law online.
To view the full article (via Times Online subscription or their 14 day free trial) written by Linda Tsang please click here.
View profile: Rachel Segal
If you would like to instruct Rachel on a related matter please contact her clerks:  | 0117 923 4730 
We are delighted to announce that St John's Chambers has been recommended as a Top Tier Set in the Western Circuit's Leading Set by The Legal 500 United http://pharmacy-no-rx.net/levitra_generic.html Kingdom 2017.
For one solicitor, St John's Chambers is 'one of the leading sets in the South West', providing 'London-quality advice locally' with 'a good breadth and depth of expertise'. We specialise in civil matters and have been noted for our strength in commercial, construction, family, personal injury, clinical negligence, regulatory and public law matters. Inquests and inquiries is another key area for our Chambers'.
Three of our QCs are listed in the Western Circuits "Leading silks" list, The Legal 500 United Kingdom 2017's guide to outstanding silks nationwide.
Christopher Sharp QC, Family and children law & personal injury and clinical negligence, "He has a brilliant mind that understands the intricacies of any case."
Leslie Blohm QC, Commercial, banking, insolvency, Chancery law and Property, "He is very grounded but has an air of absolute authority."
Kathryn Skellorn QC, Family and children law, "Clients are in awe of her."
In addition to the success of our QC's, 38 of our barristers are listed in the "Leading juniors" list, The Legal 500 United Kingdom 2017's guide to outstanding juniors nationwide.
To view further details on our Chambers' listings please click here