Members of our Wills & Trusts team are featured in the High Net Worth Guide 2021 as leaders in private wealth
4th August 2021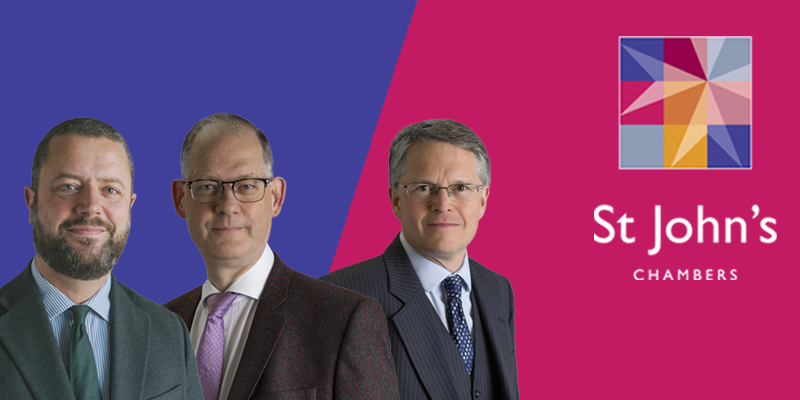 Leslie Blohm QC, Alex Troup and John Dickinson of our Wills & Trusts team have been identified by Chambers UK as the leading professional advisers to the Private Wealth market (outside London).
They have all been featured in the High Net Worth Guide 2021. This recognition clearly demonstrates the team are leaders in their field nationally.
Leslie is the only QC ranked in private wealth outside of London.
Leslie has a superb reputation for his handling of complex chancery matters, including proprietary estoppel, Inheritance Act 1975 cases and trusts disputes. 'If you were looking for a leader in the chancery world, he is a go-to,' states a solicitor, and another source says that 'for all things chancery he is an absolute standout.' 'Leslie is a very strong all rounder,' observes a commentator, adding: 'He is excellent with lay clients, explaining things patiently with appropriate empathy, his written advice is clear and comprehensive and watching him in full flight in court can be majestic to behold.' "

Chambers uk, 2021 high net worth feedback
Head of our Wills & Trusts team, Alex Troup is the only star individual ranked in this category.
Alex is a 'star barrister outside of London,' according to a source. He is well known and highly praised for his ability to handle complex disputes concerning wills and trusts, and he is also described by a commentator as a 'phenomenal mediator.' 'Alex is highly knowledgeable and able to deal with highly complex factual and legal disputes, and disputes concerning intricate matters of law and procedure,' says an interviewee, adding: 'He is also very good at advising on the court's likely approach to any claim.' "

Chambers uk, 2021 high net worth feedback
John Dickinson is one of the six barristers mentioned in Band 1.
John is a former accountant, and an instructing solicitor considers him to be 'very good with finance,' while another interviewee says that 'he is forensically superb, he can unpick a case extremely well.' Dickinson advises clients on commercial matters, as well as contentious trusts and probate cases. 'He is extremely knowledgeable and has an excellent grasp of complex matters and is very responsive to clients' needs,' says an interviewee, who continues: 'He is extremely good on details – no matter how many boxes or lever-arch files you throw at him, he can cut through and give you a summary. His bedside manner is excellent. He provides sound and practical advice. He is a good advocate, his style is quiet and understated.' "

Chambers uk, 2021 high net worth feedback
We would like to take this opportunity to thank all our clients for their continued support and feedback provided to Chambers UK.