Adam is diligent and extremely approachable."
Legal 500, 2020
COMMERCIAL, BANKING, INSOLVENCY AND CHANCERY LAW
Adam began life at the Bar with a secondment to a hub of Welsh Authorities, during which he worked with various teams from large commercial organisations in relation to public procurement contracts worth well over a hundred million pounds. This gave him earnest commercial experience at the highest level from a very early stage in his career.
In addition, before converting to law and becoming a barrister, Adam worked in Management Consultancy in London. His time in consultancy gave him significant exposure to the everyday functioning of high profile businesses which (he hopes) has translated into significant commercial nous within his practice at the Bar.
Adam deals with all manner of commercial disputes and is happy to accept instructions which involve dealing with difficult or esoteric points of law.
Recent examples of his commercial cases include: a shareholder dispute relating to the irregular creation of new share capital; analysis of the impact of the Insurance Act 2015 on policy coverage and associated issues; significant property damage to commercial premises causing hundreds of thousands of pounds of business interruption; the dissolution of a (previously) registered incorporated association; and numerous contractual disputes.
Adam is also happy to assist with more technical/procedural issues such as applications to register company charges out of time (etc.) if required.
Professional memberships:
Qualifications & awards:
MA (Cantab) Cambridge University (Philosophy)
Graduate Diploma in Law (Distinction)
Bar Professional Training Course (Outstanding)
Buchanan Prize
New Court Chambers Prize
Lord Denning Scholarship
Northumbria University BPTC Scholarship
Lord Brougham Scholarship
Hardwicke Entrance Award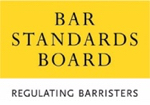 Adam Boyle is regulated by the Bar Standards Board (BSB) and holds a current practising certificate. If you are not satisfied with the service provided, please read
here
.