A specialist in proprietary estoppel with additional expertise in probate and will cases. He attracts praise for his down-to-earth approach. 'Very friendly and unstuffy. He's very easy to use and comes up with ideas that he's happy to discuss and get creative about.' 'Impresses with his ability to pick up on factually heavy matters and present them in a high-pressure area.' "
Chambers UK, 2020
CHANCERY
Adam accepts instructions in a wide range of Court of Protection matters. Notably, he succeeded in a tricky appeal to the High Court in a case which, at the time it was decided, broke new ground in relation to the use of Lasting Powers of Attorney. Following his success in the case, Adam wrote an article for the Law Society Private Client magazine which discussed the impact of the decision. That article can be found here.
In addition, Adam advises and appears on applications to the COP arising out of various issues, including: financial planning (such as the approval of Deeds of Variation made on behalf of a protected party); deputyship applications under the COP; and applications to remove Attorneys who have acted inappropriately.
Adam recognises and endorses the pragmatic approach which is often adopted by the courts in COP cases, and the emphasis that is rightly placed on the best interests of protected parties.
Professional memberships:
Qualifications & awards:
MA (Cantab) Cambridge University (Philosophy)
Graduate Diploma in Law (Distinction)
Bar Professional Training Course (Outstanding)
Buchanan Prize
New Court Chambers Prize
Lord Denning Scholarship
Northumbria University BPTC Scholarship
Lord Brougham Scholarship
Hardwicke Entrance Award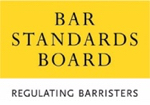 Adam Boyle is regulated by the Bar Standards Board (BSB) and holds a current practising certificate. If you are not satisfied with the service provided, please read
here
.