Adam has an excellent legal brain and is extremely personable and very good to work with. He is very accessible. His advice is detailed and accessible to the lay client and he prioritises things very well."
Chambers UK, 2022
Chancery
Adam is passionate about mediation and the benefits it can offer to the parties who participate in it. He trained as a commercial mediator with the London School of Mediation in January 2015 and has been mediating disputes since shortly after that.
His mediation experience ranges from commercial mediations in the context of litigation, organised through St John's Chambers, to extensive pro bono work, having dedicated countless hours over a number of years to mediating community disputes for the local charity Resolve West (formerly Bristol Mediation). Adam's years of pro bono experience greatly assisted his development as a mediator, both in respect of the requisite talking and listening skills, and he considers that it brings an extra dimension to his approach to mediations. In addition, Adam has hosted numerous remote mediations through Zoom since the onset of the COVID-19 pandemic and is always willing to receive enquiries or give live demonstrations on how that technology works.
A strong mediator who worked incredibly hard to bring the parties to a successful settlement."

Client feedback
Adam prides himself on being able to see difficult disputes from all the relevant angles. He is a very well-respected Chancery barrister who is listed in the leading legal services directories. Those things being so he considers that he can always find a way to analyse the case or to challenge the parties or their lawyers in a way which moves all sides closer to settlement.
More generally, Adam thoroughly enjoys his mediation work, and takes a practical but people-centric approach to the disputes which he mediates. He also finds that his involvement in cases as a mediator is instructive and informative when giving professional advice at the Bar.
Adam has a very high success rate as a commercial mediator which he puts down to the breadth of his relevant experiences, most notably his years of community mediation work.
Client feedback from Adam's mediations includes the following:
 "He made an anxious client feel at ease."
"Very professional" with a "client-centric approach."
"Completely informed as to the problems and explained everything very clearly."
"I don't think he could have been more helpful."
Lastly, Adam has given numerous talks on the topic of mediation (and remote mediation) and is always willing to receive inquiries or questions about the potential suitability of a case for mediation, whether in person or held remotely. In addition, Adam is also able to host cost-effective half-day mediations in appropriate cases which lend themselves to that more time efficient format.
For more information or to ask any questions about mediation please contact Adam or one of his clerks: Simon Lyons or Paul Bennett).
Professional memberships:
Chancery Bar Association
Property Bar Association
Western Circuit
Qualifications & awards:
MA (Cantab) Cambridge University (Philosophy)
Graduate Diploma in Law (Distinction)
Bar Professional Training Course (Outstanding)
Buchanan Prize
New Court Chambers Prize
Lord Denning Scholarship
Lord Brougham Scholarship
Hardwicke Entrance Award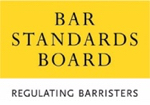 Adam Boyle is regulated by the Bar Standards Board (BSB) and holds a current practising certificate. If you are not satisfied with the service provided, please read
here
.