Adam is diligent and extremely approachable."
LEGAL 500, 2020
COMMERCIAL, BANKING, INSOLVENCY AND CHANCERY LAW
Adam is passionate about mediation and the benefits it can offer to the parties who participate in it. He trained as a commercial mediator with the London School of Mediation in January 2015 and has been mediating disputes since summer 2015.
His mediation experience ranges from extensive pro bono work for the local charity Resolve West (formerly Bristol Mediation) to which he dedicated countless hours over circa three to four years, to numerous commercial mediations (i.e. mediations in the context of litigation) both acting for parties as their barrister and resolving disputes as the commercial mediator. This breadth of experience is of great assistance to him regardless of whether he is performing the barrister or the mediator role.
Adam's interest in mediation and the analysis of disagreements stems in part from his time as a Philosophy undergrad at Cambridge. He hopes that this background, coupled with his experience at the Bar, helps him to see difficult disputes from all the relevant angles. He also considers that this background can help to give him insight into how the disputing parties might resolve the issues which had previously kept them apart.
More generally Adam thoroughly enjoys his mediation work, and takes a people-centric and solutions-centric approach to the disputes which he mediates. He also finds that his involvement in cases as the mediator is instructive and informative when giving professional advice at the Bar. The two coalesce nicely.
Lastly, Adam has a very high success rate as a commercial mediator which he puts down to the breadth of his relevant experiences.
Client feedback from his commercial mediations includes the following:
"He made an anxious client feel at ease."
"Very professional" with a "client-centric approach."
"Handled the mediation with appropriate sensitivity."
"Completely informed as to the problems and explained everything very clearly."
"I don't think he could have been more helpful."
NB: In addition to the above, Adam is at the forefront of the move towards remote mediations (i.e. those hosted over platforms such as Zoom) which has been prompted by the recent COVID 19 pandemic.
He has given numerous talks on the topic and is always willing to receive inquiries or questions about the brave new world of remote mediations – either sent to him directly or emailed to his clerks.
Professional memberships:
Chancery Bar Association
Property Bar Association
Western Circuit
Qualifications & awards:
MA (Cantab) Cambridge University (Philosophy)
Graduate Diploma in Law (Distinction)
Bar Professional Training Course (Outstanding)
Buchanan Prize
New Court Chambers Prize
Lord Denning Scholarship
Lord Brougham Scholarship
Hardwicke Entrance Award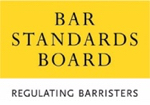 Adam Boyle is regulated by the Bar Standards Board (BSB) and holds a current practising certificate. If you are not satisfied with the service provided, please read
here
.