Adam has an excellent legal brain and is extremely personable and very good to work with. He is very accessible. His advice is detailed and accessible to the lay client and he prioritises things very well."
Chambers UK, 2022
Chancery
Adam is a very experienced Real Estate practitioner who is fast becoming a "go to" barrister in relation to difficult property matters.
He has been noted in Chambers and Partners as a specialist in proprietary estoppel, a topic in which he maintains a keen academic interest, having written on the subject numerous times and having appeared in the Court of Appeal (led by Leslie Blohm QC) in the now famous Davies case.
In addition, he regularly acts in a very wide array of property matters. He is frequently instructed in cases involving complicated aspects of landlord and tenant law (such as breaches of tenancy agreements, surrender, disclaimer, service charges and so on). He is notably experienced in complex possession cases and those which throw up unusual legal issues. He is also regularly instructed in relation to commercial tenancies and issues involving the 1954 Act.
In addition, Adam is well versed in dealing with TOLATA, nuisance, trespass, boundary issues, rights of way, adverse possession and easements and has assisted many clients in respect of difficult neighbour disputes.
Adam is also experienced in dealing with issues arising in respect of the registration of land (including overreaching and overriding interests), high-value overage agreements, covenants and mortgages/lending secured against land.
A selection of his more notable Property cases includes the following:
Advising on the interpretation and effect of a 7-figure overage agreement;
Acting in a complex and high value farm property dispute, which involved trust, partnership, and TOLATA themes;
Acting for the landlord in a long-running possession dispute concerning an unusual common law lease (i.e. outside all usual statutory regimes) granted to a company but used for residential purposes;
Representing the defendants in a multi-faceted property case involving (among others) claims for a prescriptive right of way and adverse possession;
Advising and acting for a management company in FTT (Property Chamber) proceedings relating to service charges and dispensation in respect of consultation requirements, where the recent freehold enfranchisement of relevant tenants provided an additional complicating factor in the dispute;
Advising an aggrieved vendor in relation to a house-sale (which was part of a conveyancing chain) that fell through when numerous purchasers failed to complete;
Various cases involving property damage and/or business interruption in the context of commercial tenancies (including securing a circa quarter of a million pound settlement in one such case).
Lastly, Adam has been involved in numerous cases which raise difficult and esoteric points of property law and is more than happy to be instructed in matters which require a sophisticated and/or nuanced approach to the legal issues at play.
Professional memberships:
Chancery Bar Association
Property Bar Association
Western Circuit
Qualifications & awards:
MA (Cantab) Cambridge University (Philosophy)
Graduate Diploma in Law (Distinction)
Bar Professional Training Course (Outstanding)
Buchanan Prize
New Court Chambers Prize
Lord Denning Scholarship
Lord Brougham Scholarship
Hardwicke Entrance Award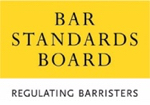 Adam Boyle is regulated by the Bar Standards Board (BSB) and holds a current practising certificate. If you are not satisfied with the service provided, please read
here
.