A specialist in proprietary estoppel. He attracts praise for his down-to-earth approach. 'Very friendly and unstuffy. He's very easy to use and comes up with ideas that he's happy to discuss and get creative about.' 'Impresses with his ability to pick up on factually heavy matters and present them in a high-pressure area.' "
Chambers UK, 2020
Chancery
Adam has extensive experience in a very wide range of property work. As a pupil he attended the Court of Appeal with Leslie Blohm QC, also of this Chambers, in the proprietary estoppel case of Davies v Davies [2014] EWCA Civ 568. Adam then wrote the article'The Promised Land' which analysed the main issues in the case and was published in the Law Society's Private Client magazine. He was then (as a tenant) instructed to act for Eirian Davies and appeared alongside the QC in the matter's second trip to the Court of Appeal on the topic of quantum (Davies and Another v Davies [2016] EWCA Civ 463). He has since had another reported proprietary estoppel / common intention constructive trust case – Culliford v Thorpe [2018] EWHC 426 (Ch).
In addition, many of Adam's notable cases have centred around properties, including issues arising pursuant to the Landlord and Tenant Act 1954. In the case of N v J he successfully extricated a mesne landlord from a protected tenancy which he had accidentally created (in breach of his own lease).
Adam also regularly deals with residential possession hearings, usually those which throw up unusual difficulties or questions of law.
Lastly, Adam advises in all manner of property matters and has recent and wide experience in relation to boundary disputes, landlord and tenant, issues in respect of overreaching and overriding, rights of way, trespass and easements.
Professional memberships:
Qualifications & awards:
MA (Cantab) Cambridge University (Philosophy)
Graduate Diploma in Law (Distinction)
Bar Professional Training Course (Outstanding)
Buchanan Prize
New Court Chambers Prize
Lord Denning Scholarship
Northumbria University BPTC Scholarship
Lord Brougham Scholarship
Hardwicke Entrance Award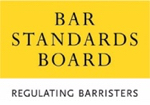 Adam Boyle is regulated by the Bar Standards Board (BSB) and holds a current practising certificate. If you are not satisfied with the service provided, please read
here
.