A specialist in proprietary estoppel with additional expertise in probate and will cases. He attracts praise for his down-to-earth approach. 'Very friendly and unstuffy. He's very easy to use and comes up with ideas that he's happy to discuss and get creative about.' 'Impresses with his ability to pick up on factually heavy matters and present them in a high-pressure area.' "
Chambers UK, 2020
Chancery
Adam has extensive experience of wills, trusts and probate work and is regularly instructed in all manner of cases across this area. His cases often include assisting executors and/or administrators with the administration of estates. These cases often throw up disputes relating to the interpretation of wills, the validity of wills, Inheritance Act (1975) claims, and constructive trust/proprietary estoppel issues.
As well as advising and drafting pleadings and applications in this area, Adam has also been successful in a number of challenging cases. For example, in M v W [2016] Adam was instructed with less than 24 hours' notice to obtain an urgent search order where the purpose of the search was to look for information and accounts relating to the estate of a deceased testator, which the one-time Executor (who had already been removed from this role by the courts) simply would not deliver up. The application, in the High Court, was successful, the ensuing search was fruitful, and Adam's client was awarded his costs.
In addition, in another of Adam's more complicated cases he was instructed to prepare an advice in relation to a sizeable settlement agreement in a case involving, inter alia, a set of potential beneficiaries which included unborns. Adam's Opinion received direct praise from the Chancery Master who heard the matter who, as well as approving the settlement, credited the careful advice which Adam had prepared to assist the court.
Professional memberships:
Qualifications & awards:
MA (Cantab) Cambridge University (Philosophy)
Graduate Diploma in Law (Distinction)
Bar Professional Training Course (Outstanding)
Buchanan Prize
New Court Chambers Prize
Lord Denning Scholarship
Northumbria University BPTC Scholarship
Lord Brougham Scholarship
Hardwicke Entrance Award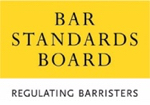 Adam Boyle is regulated by the Bar Standards Board (BSB) and holds a current practising certificate. If you are not satisfied with the service provided, please read
here
.