Andrew is a very thorough, detailed and considered barrister. He is absolutely brilliant with clients, grasps a case with speed, authority and knowledge and is just an absolute joy to work with."
Chambers UK, 2022
Family/ Matrimonial
Andrew is a family law barrister, mediator and author specialising in all matters of family finance and TLATA 1996 disputes. He advises and represents lay clients, trustees and companies, where appropriate. His practice is principally in mid to high net worth cases involving complex matters of fact or law. Andrew is regularly instructed in cases involving property (UK and abroad), farming partnerships, discretionary and constructive trusts, bankruptcy, company interests, nuptial agreements and complex pension disputes. He also has extensive experience of cases involving inherited wealth and pre-martial assets, allegations of conduct and the treatment of post-separation accruals.
Andrew is the contributing author to The Red Book (Family Law Practice) in all matters of financial remedies and cohabitation (TLATA 1996) disputes.
He has recently launched his new website 'Financial Remedy Channel'. The Financial Remedy Channel provides a dedicated online resource for news, judgment summaries and commentary for solicitors, barristers and other professionals specialising in the law of family financial provision.
Andrew accepts instructions as a mediator in all family finance disputes and has over 6 years of experience in the role. He offers solicitors a bespoke form of represented mediation (TLATA 1996 disputes and financial remedy disputes) as well as private FDR appointments as an alternative to court proceedings.
Qualifications & awards:
LLB (European), Exeter LLM/Magister der Rechte, Saarland, Germany; Anglo-American Scholar 2004
Diplock Scholar 2003
Baron Dr Ver Heyden de Lancey Award 2004 (Middle Temple)
Award for 'Outstanding' grade on Bar Vocational Course Scholar of the Deutsche Akademische Austauschdienst (2002) Germany
Additional information:
Voluntary and other work
Andrew also works in the field of human rights law, with a particular interest in cases involving the rights of families, women, girls and the LGBTI community. He has worked in Kenya as an Informal Justice Consultant for FIDA-Kenya, in London as a lawyer for Article 19 specialising in the protection of the right to freedom of expression, and he volunteers for the European Human Rights Advocacy Centre based at Middlesex University. Andrew's work has involved drafting access to justice strategies, writing analyses of laws as against various international legal standards and advising on applications to the European Court of Human Rights.
Publications and training
Andrew is an experienced legal author. In addition to a variety of articles published on a wide range of family and human rights law topics ranging from international maintenance obligations to equal marriage rights, he is also the author of 'Maintenance Matters' and he is the family-finance contributor to the Family Court Practice ('the Red Book'). Andrew regularly provides lectures and workshops for lawyers and other professionals on the South West and Wales Circuits.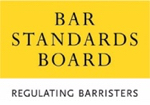 Andrew Commins is regulated by the Bar Standards Board (BSB) and holds a current practising certificate. If you are not satisfied with the service provided, please read
here
.