He is so prepared and thorough, charming but also straight-talking. 'He is a stellar advocate, strategic thinker and excellent with clients.' "
Chambers UK, 2021
Family: Matrimonial Finance
Andrew specialises in all matters of family finance including financial remedies on divorce and the dissolution of civil partnerships, cohabitation disputes (TLATA 1996), Schedule 1 applications and related professional negligence claims.
A snap-shot of recent cases includes:
Securing extensive disclosure from trustees within financial remedy proceedings under non-party disclosure rules (trust assets in excess of £25m)
Advising the trustees of discretionary family trusts holding assets in excess of £20m within a financial remedy claim.
Settling a financial remedy claim involving split-shareholdings in a family company after a short marriage.
Advising a farming party on settlement of a financial remedy claim.
Representing a beneficiary-party of various £3m+ dynastic trusts in a variation of settlement application.
Advising and representing a client in a complex multi-property dispute involving disputed constructive and resulting trust interests.
Securing orders based on pre-nuptial agreement terms
Representing a payee client in a maintenance pending suit claim in which findings of dishonesty were made and adverse inferences drawn.
Appointments:
Qualifications & awards:
LLB (European), Exeter LLM/Magister der Rechte, Saarland, Germany; Anglo-American Scholar 2004
Diplock Scholar 2003
Baron Dr Ver Heyden de Lancey Award 2004 (Middle Temple)
Award for 'Outstanding' grade on Bar Vocational Course Scholar of the Deutsche Akademische Austauschdienst (2002) Germany
Additional information:
Voluntary and other work
Andrew also works in the field of human rights law, with a particular interest in cases involving the rights of families, women, girls and the LGBTI community. He has worked in Kenya as an Informal Justice Consultant for FIDA-Kenya, in London as a lawyer for Article 19 specialising in the protection of the right to freedom of expression, and he volunteers for the European Human Rights Advocacy Centre based at Middlesex University. Andrew's work has involved drafting access to justice strategies, writing analyses of laws as against various international legal standards and advising on applications to the European Court of Human Rights.
Publications and training
Andrew is an experienced legal author. In addition to a variety of articles published on a wide range of family and human rights law topics ranging from international maintenance obligations to equal marriage rights, he is also the author of 'Maintenance Matters' and he is the family-finance contributor to the Family Court Practice ('the Red Book'). Andrew regularly provides lectures and workshops for lawyers and other professionals on the South West and Wales Circuits.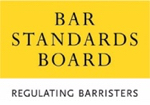 Andrew Commins is regulated by the Bar Standards Board (BSB) and holds a current practising certificate. If you are not satisfied with the service provided, please read
here
.