He is an extremely gifted lawyer, and he's very hard-working and extremely user-friendly, with a first-class legal brain."
CHAMBERS UK, 2022
CONSTRUCTION
Andrew is an accredited and active Civil Mediator, and has been a mediator for nearly 15 years. He has particular experience in construction and commercial disputes (including within the NHS and in respect of local authority funding of social care) and has recently mediated a number of multi-party construction disputes over multiple days, and is available to mediate any civil (non family) dispute in any of St John's practice areas.
Andrew is a mediation panel member of specialist provider Mediation for Construction and Insurance (M4CI). Andrew is willing to consider appointment as evaluative mediator in construction dispute mediation if the participants request this approach.
Andrew is an experienced dispute resolver, having held various legal roles since 1985 and having a broad perspective as a result. He has been involved in the successful mediation of many apparently intractable disputes. His focus on identifying interests and facilitating solutions and his wide dispute resolution experience make him suitable for appointment as mediator in any civil dispute.
Appointments:
TECBAR accredited Adjudicator
TeCSA accredited Adjudicator
Fellow of the Chartered Institute of Arbitrators
Chartered Arbitrator
Accredited Civil Mediator
Deputy District Judge
Professional memberships:
Technology and Construction Bar Association
Society of Construction Law
Adjudication Society
Chartered Institute of Arbitrators
Qualifications & awards:
BA (Hons) (Christ Church, Oxford University)
PG Dip (with Merit) Construction Law and Arbitration
FCIArb
Lord Mustill's CIArb President's Prize (Award Writing)
Former Solicitor
Additional information:
Andrew has nearly 30 years dispute resolution experience. He is a barrister at 39 Essex Chambers, a leading set based in London, Manchester, Singapore and Kuala Lumpur. He is a former solicitor, and was a partner in the construction team at Masons (now Pinsent Masons). He became an Adjudicator in 2001 and a Mediator in 2007. He transferred to the Bar in 2007. He is a member of the St John's Chambers mediation panel, and mediates disputes both nationally and across the South West and Wales.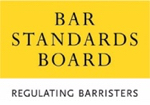 Andrew Kearney is regulated by the Bar Standards Board (BSB) and holds a current practising certificate. If you are not satisfied with the service provided, please read
here
.