Anna is adept at handling matters involving fraud, including phantom passenger, as well as staged or fictional accident claims. She additionally demonstrates considerable expertise in fundamental dishonesty matters. Symington assists both claimants and defendants. 'She is very quick to get to the point and shows great attention to detail. Her advice is always straightforward.' "
Chambers UK, 2018
Personal Injury
Anna acts for both claimants and defendants in most personal injury matters. Anna's mainstream personal injury practice is centred around higher value claims and she is particularly experienced in dealing with claims where the claimant has developed CRPS. A large proportion of her practice involves defending fraudulent personal injury claims, both in casualty and motor.
She has been recommended in the legal directories as being "very sharp" and "an excellent advocate."
Anna has a wealth of experience in employers' liability, public liability and road traffic accident claims. She is favoured by both claimants and defendants for her budgeting experience and ability to deliver a successful outcome at CCMCs.
Anna lives in the West Country and her practice is nationwide.
Appointments:
Junior Counsel to the Crown (2007) and re-appointed (2012 until 2017)
Professional memberships:
Personal Injury Bar Association
Qualifications & awards:
LLB (Dunelm) Inner Temple Bursary award winner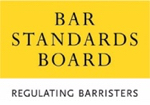 Anna Symington is regulated by the Bar Standards Board (BSB) and holds a current practising certificate. If you are not satisfied with the service provided, please read
here
.