Anna is very quick to get to the point and shows great attention to detail. Her advice is always straightforward."
Chambers UK, 2018
Personal Injury
Anna has experience of a broad range of inquests. She regularly appears in Article 2 inquests and those inquests with and without a jury. She recently acted in an inquest where the other IPs were represented by Queens Counsel.
Examples of cases include:
Representing the Probation Service in an inquest following the drug related death of an individual in a hostel.
Representing the Prison service in (amongst others) numerous self inflicted deaths where there were issues over prevention and the adequacy of the care (and medical care) provided. These included the death of an individual on a 24 hour 'suicide watch'.
Representing the family following the death of a farm hand who was run over by a faulty tractor (and where the Jury returned unlawful killing).
Representing Insurers in inquests following road traffic accidents.
Representing care homes in inquests following falls and also where there were issues over the adequacy of medical treatment provided.
Representing a university in an inquest following a student falling out of a window.
Representing the MoD following the death of a serviceman on a Naval base.
Representing the family in an inquest concerning the death of an Engineer who fell from an unguarded edge whilst carrying out an inspection.
Appointments:
Junior Counsel to the Crown (2007) and re-appointed (2012 until 2017)
Professional memberships:
Personal Injury Bar Association
Qualifications & awards:
LLB (Dunelm) Inner Temple Bursary award winner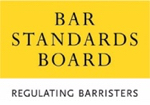 Anna Symington is regulated by the Bar Standards Board (BSB) and holds a current practising certificate. If you are not satisfied with the service provided, please read
here
.