Excellent with clients and extremely personable. "
Legal 500, 2020
Personal Injury
Ben has wide-ranging clinical negligence experience, including inquests and trials, as well as extensive experience of costs budgeting and Joint Settlement Meetings. Some examples of recent or ongoing cases involve claims following unintended injury to the bile duct during surgery, birth-related injuries following a failure to proceed with caesarean section as planned, suicide following unsupervised release from a secure mental health unit, and death by pulmonary embolism following failure to continue prophylaxis on transfer between hospitals.
Ben has also represented interested parties, including families, insurers, health authorities and prison authorities, throughout the inquest process. Recent instructions have included inquests into drug-related deaths in prison, suicide during unsupervised leave from a mental health unit, and death in a motorway collision involving vehicles stranded on the hard shoulder.
He has extensive experience of costs budgeting hearings, and is happy to assist clients with both prior preparation and subsequent amendment of budgets, as well as tactics for getting the best from the budgeting process.
As a qualified mediator, Ben helps parties resolve disputes without the need for costly and uncertain litigation. His varied court practice means that he is keenly aware of the legal and practical realities that parties face, can quickly pick up the relevant detail from the papers, and can reality test a case from all sides where necessary.
Professional memberships:
Personal Injury Bar Association (PIBA)
Action Against Medical Accidents (AvMA)
Association of Personal Injury Lawyers (APIL)
Qualifications & awards:
LLB Law (First Class Hons), University of Manchester (2007), Bar Vocational Course MMU (2008)
University of Manchester R.G. Lawson prizes in Law, Medicine & Ethics; Constitutional Reform and Mental Health Law (2007)
Additional information:
Ben has run marathons in Liverpool, Paris (twice), and London, and as part of Chambers' team he completed Oxfam's Trailwalker in 2016. Most Summers you will find him in the queue at Wimbledon, or getting frustrated with the England football team.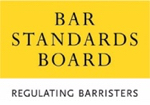 Ben Handy is regulated by the Bar Standards Board (BSB) and holds a current practising certificate. If you are not satisfied with the service provided, please read
here
.