Catriona is noted by sources for being a tenacious litigator. 'Excellent and an impressive advocate.' "
Chambers UK , 2017
Family/Matrimonial
Catriona has specialised solely in family law since 1989, since then she has spanned the family law spectrum in Children Act cases from private law contact to change of name, with a particular interest in relocation disputes – to the public law arena in the House Lords in:
Re S (Minors) (Care Order: Implementation of Care Plan)
Re W (Minors) (Care Order: Adequacy of Care Plan)
In public law matters, Catriona is regularly instructed in cases involving allegations of serious sexual abuse and/or cases involving complex medical evidence resulting from serious injury or the death of a child. She has represented clients at the highest level of court in the UK either as Junior Counsel alone or as lead Junior.
Catriona is rightly acknowledged for her ability to connect with younger parents or older children under separate representation within Public Law proceedings, a skill that is often mentioned by those wanting representation for their client(s).
She's well known for working closely with those who instruct her, helping to generate a 'team' environment throughout the duration of proceedings and always willing to talk through issues going forward.
Catriona's decision to specialise in this area of family law for over a decade has enhanced her reputation as the 'go to' counsel for the most challenging cases.
Professional memberships:
Family Law Bar Association
Qualifications & awards:
Nottingham University LLB, University of Edinburgh MSc (Criminology)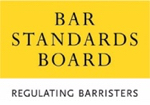 Catriona Duthie is regulated by the Bar Standards Board (BSB) and holds a current practising certificate. If you are not satisfied with the service provided, please read
here
.