Charles is very calm under pressure, very good on his feet, and able to cut through and find a good settlement. He has tremendous gravitas with clients."
Chambers UK, 2021
Chancery
Charles' practice deals with a significant number of commercial cases. These have included a dispute over the importation of golf clubs from China, which was successfully concluded in the Court of Appeal (Taiwan Scot v Masters [2009] All ER(D) 221), and also one relating to the quality of boat trailers.
Charles has a particular interest in aviation related matters (he holds a Private Pilot's Licence) and has dealt with a number of disputes about aircraft. For example he has conducted cases in Court where an aircraft owner is in a dispute with his maintenance provider. He also advises on compliance with relevant statutory provisions, for example the Air Navigation Order 2016.
He has conducted cases in the Court of Appeal over whether a contract is void for uncertainty (Scammell v Dicker [2005] 3 All ER 838) relating to the construction of a solicitor's undertaking (Reddy v Lachlan [2000] Lloyd's Rep PN 858) and to the setting aside of a statutory demand (Platts v Western Trust and Savings [1996] BPIR 339).
Professional memberships:
Qualifications & awards: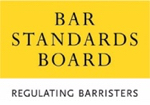 Charles Auld is regulated by the Bar Standards Board (BSB) and holds a current practising certificate. If you are not satisfied with the service provided, please read
here
.