A formidable advocate at court who is always aware of the commercial realities of a case."
Legal 500, 2021
Chancery, Probate & Tax
Charles has considerable experience of advising on the construction of wills and of trust instruments (together with applications to the Court for directions where necessary). His practice includes cases where the validity of a will is in dispute including whether that will has been obtained by undue influence.
He was successful both at first instance and in the Court of Appeal in Hart v Burbidge [2014] EWCA Civ 992 which involved gifts procured by undue influence. He has often dealt with matters where the claim is that an interest in a property has been obtained by proprietary estoppel and he is familiar with applications under the Trusts of Land and Appointment of Trustees Act 1996 and also the Inheritance (Provision for Family and Dependants) Act 1975.
Recent cases have included a matter where trustees and adult beneficiaries were deadlocked and also a case where a beneficiary had unilaterally improved a house subject to a trust. He also has experience of acting for interveners in matrimonial disputes where the question of who owns particular assets has needed to be decided.
Professional memberships:
Qualifications & awards: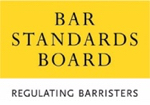 Charles Auld is regulated by the Bar Standards Board (BSB) and holds a current practising certificate. If you are not satisfied with the service provided, please read
here
.