Absolutely 100% behind clients and prepared to go the extra mile and a whole lot more to protect clients' interests. Phenomenal commitment and work ethic. A real bonus to any legal team."
Chambers UK, 2018
Personal Injury
Christopher Wilson-Smith's practice covers personal injury, often compounded by breaches of duty in healthcare following the initial trauma; clinical negligence; and serious crime, primarily involving corporate manslaughter and health and safety cases.
Recent cases include: 
Jay Young v SGA Productions Limited
A gymnast, unsupervised, fracture of spine, paralysis case £Multimillion claim, liability and quantum compromised.
Sarah Thomas v James Baker & Insurance Commission of Western Australia
Road Traffic Accident in Australia, paralysis £Multimillion claim complications in assessment of damages, differences as to whether Australian or UK jurisdictions apply.
Liam Blake v Mitchell Knight
A £Multimillion quadriplegic paralysis case, road traffic accident.
Robert Croden v Frank Redman
Road Traffic Accident, paralysis, suggestion was the defendant was trying to murder the claimant, now dropped. Liability should now be resisted on the basis of criminal activity.
June Vann (Martin Vann (deceased)) v Ocidental – Companhia de Seguros s.a.
Road Traffic Accident with dreadful injuries caused to the father causing death, injuries to other members of the family including the mother who sustained brain injuries. Overseas case complicates level of damages claimed.
Professional memberships:
Western Circuit
CBA
CLBA
COMBAR
APIL
PNBA
AvMA
Qualifications & awards:
Chambers & Partners Lifetime Achievement Award (2015)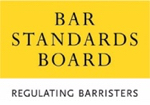 Christopher Wilson-Smith QC is regulated by the Bar Standards Board (BSB) and holds a current practising certificate. If you are not satisfied with the service provided, please read
here
.