Emma is always very well prepared and is a fierce advocate in Court. Her written advice is comprehensive and always provided in a timely manner."
Legal 500, 2021
Personal Injury
Emma has experience and expertise in all types of personal injury work (including all procedural and costs matters/ CCMCs) but her seniority and ability particularly lends her to work at the complex and high value end of personal injury litigation including complex brain and spinal injury cases, damages for death and cases involving multiple internal injuries with permanent and life changing consequences. She is adept at handling claims involving multiple experts and difficult care needs. She has always managed to balance a practice for both claimants and defendants meaning that she remains alive to the arguments on both sides of the coin which is an advantageous quality used effectively in court and through ADR.
As the number of litigated Functional Neurological Disorders (FND) cases grow, so does Emma's work in this area.  She has been instructed by Claimants and Defendants in such cases and has chaired conferences on what is a complex and challenging area of law and medicine.
Attention to detail in her preparation of cases means that Emma can pick apart tricky liability issues and in addition to the more common types of personal injury claims Emma has dealt with claims for sexual abuse against family and non family members, accidents in care homes to staff and service users with all manner of vulnerabilities and employer's liability claims involving multiple potential defendants. On Highway Act claims Emma is a trusted pair of hands for a number of councils and she maintains a service in this area at all levels of claim.
Emma is experienced in personal injury fraud matters in respect of liability and quantum issues. She deals with low velocity claims, cases where malingering may be suspected, exaggerated claims, cases where interim payments have needed to be clawed back, and she has successfully obtained vexatious litigant orders in matters where a litigant in person has brought numerous suspicious claims.
Recent cases include:
Lewis v Kennedy & Markerstudy – (for Claimant) Multiple fatals claim involving death of young husband and unborn baby as well as injuries to mother and another child.
Anon – (For Claimant) Injuries to a young boy with disabilities who nearly drowned when in respite care.
Morris v ABUHB – (For Defendant) Claims under HRA and FAA following the suicide of a woman shortly after discharge from a psychiatric unit. Issues over who qualifies for damages under HRA.
Scott / Marsden v BAS castings – (For Defendant) Defending multiple damages claims for severe burns and PTSD following an electrical explosion.
S v P – (For Claimant) FND diagnosed and Defendant asserted malingering.
Rogers v Rogers – (For Claimant) Complex fatals claim involving the provision of care for the dependent child following the death of his mother and complicated by the subsequent death of his father and issues relating to the care provision involving the tortfeasor.
Re: Mackenzie – (For Defendant) Junior Counsel in a long running TBI case concerning complex rehabilitation and care needs.
Howland v RUH Bath and BOC – (For Claimant) Quantification of damages for a nurse with serious psychiatric injury following an explosion at the RUH which lead to the loss of her nursing career.
Crane v BCC – (For Defendant) Human Rights Act claim for damages following the claimant's death in a fire in his high rise flat.
McDonald v Uniqua – (For Claimant) High value JSM. Multiple orthopaedic injuries impacting on the claimant's career as a prison officer.
Cox v HomeGroup – (For Defendant) Human Rights Act claim following the murder of a vulnerable man by another man living in supported housing.
Seminars delivered:
Mock trial: Sitting as Judge in a mock trial tailored for solicitors needs on Clinical Negligence (Jun 2020)
Live Webinar: Inquest update in light of COVID-19 (May 2020)
Webinar: An Update from St John's Chambers Personal Injury & Clinical Negligence Teams (Apr 2020)
Inquests seminar: Submissions at the inquest and beyond (Dec 2019)
Mediation in clinical negligence disputes: How can it work for me? Delivered to various solicitors
Mock trial: sitting as a Judge in a mock trial for a Highways Act claim, to provide training for numerous authorities in the South West.
AvMA: Best practice in preparing for medical death inquests (Feb 2019)
Inquest funding: AvMA South West meeting in conjunction with the area coroner
Inquests: What ever practitioner should know
Article 2 inquests
Highway Law: Best practice and procedure seminar for Wiltshire County Council (Feb 2018)
AvMA Conference Birmingham: Chaired conference and delivered seminar on ADR (Jan 2018
AvMA clinical negligence seminar: Chair and presented talk on ADR (Jan 2018)
Mock trial: Sitting as District Judge in a mock trial in a Highways Act claim, training attendees from 6 local authorities in the South West (March 2017)
HMSC Voisin hosted the Coroner's Court Support Service and delivered a day of seminars (Dec 2017)
Appointments:
Recorder
Junior Counsel to the Crown 2018
Western Circuit Elected Representative for PIBA 2017 to present
Professional memberships:
PIBA – member of the Executive Committee (2017 to present) and Western Circuit electred representative 2017 – 2019
APIL
Association of Women Judges
Association of South West Mediators
Qualifications & awards:
LLB. Kings College, University of London – Law Degree (1996)
Inns of Court School of Law – Bar Vocational Course (1998)
Inner Temple Scholar 1997/1998.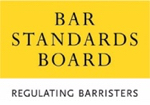 Emma Zeb is regulated by the Bar Standards Board (BSB) and holds a current practising certificate. If you are not satisfied with the service provided, please read
here
.