Can't recommend Harry Spurr highly enough. From speaking to him over the phone to dealing with him in person, it was clear, he's at the top of his profession."
Recent Client, 2022
Mediation
Harry is an experienced commercial mediator, described by peers and clients as "a highly skilled mediator" and "at the top of his profession".  His practice encompasses a wide range of commercial and civil disputes, acting for clients ranging from large, high-profile corporates to SMEs, public bodies and other organisations, shareholders, community groups, professionals and other private individuals.
He is also experienced in disputes involving land or property, including those concerning the regulation of land use such as environmental and planning conflicts and those engaging local authorities or other regulators, as well as complex disputes involving multiple stakeholders.
Harry also mediates in disputes within businesses and other organisations, such as shareholder, boardroom and management conflicts.  He has considerable experience handling conflict within family-run enterprises.
The combination of Harry's experience as a successful entrepreneur in the renewable energy and drinks sectors, together with his extensive litigation background, puts him in a position that is rare for a mediator-barrister: he is unusually well placed to understand not only the legal context that frames disputes, but also their commercial drivers.  This insight is of particular value in the deal-making environment of mediation.
Equally, his voluntary work as lead mediator for a charity in the challenging community mediation sector has allowed him to develop a sensitivity that can be critical when handling the emotional aspects of conflict, especially in high-emotion / high-conflict cases.
Harry is known for an approach to mediation that is characterised by informality, flexibility and responsiveness.  He takes an innovative approach to process design to ensure that the parties' needs are fully met.  For example he is pleased to mediate at any time, whether during litigation or before it, as well as in conflict entirely unconnected to litigation, including in the more informal role of facilitator.  He will as necessary mediate over short or long periods (his experience ranges from two hours to more than six months) and he has extensive experience mediating not only in person, but also by video link and, as is increasingly the norm, in the hybrid format.  His underlying approach is that anything is possible; accordingly he will tailor the process to suit the parties and the dispute in order to offer the best chance of resolution.
Harry, who also practices from specialist mediation chambers IPOS Mediation, has mediated disputes engaging a huge range of issues falling into the following broad categories:
Commercial / contractual
Partnership, shareholder, boardroom and management
Corporate finance
Financial services
Professional and other negligence
Real estate / property
Landlord and tenant
Environment
Nuisance
Agriculture / forestry
Planning
Local and other public authorities and regulators
Town and village greens
Public access, rights of way, and other public rights
Renewable energy
Transport
Solicitors, law firms, legal costs
Schools / education
Employment
Consumer rights
Anti-social behaviour / personal conflict
Harry is the author of a substantial number of articles on mediation, and regularly speaks at seminars and webinars. Recent examples include the following:
Professional memberships:
Planning and Environmental Bar Association (PEBA)
UK Environmental Law Association (UKELA)
Civil Mediation Council (CMC)
Chartered Institute of Arbitrators (CIArb)
Qualifications & awards:
Centre for Effective Dispute Resolution (CEDR)
Inns of Court School of Law
Exeter University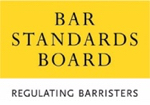 Harry Spurr is regulated by the Bar Standards Board (BSB) and holds a current practising certificate. If you are not satisfied with the service provided, please read
here
.