A specialist family barrister practising at St John's since completing pupillage in 2017, Iain has rapidly developed a strong practice in all areas of family law encompassing family finance (matrimonial and cohabitation) and both private and public law children matters. He has developed a reputation as a thorough and calm advocate who combines meticulous research and preparation, persuasive and fluent advocacy, and sympathetic but judicious advice. Iain has long been comfortable with a paperless practice and is equally prepared to deal with matters remotely as in person.
Professional memberships:
Family Law Bar Association
Association Member of Resolution
Qualifications & awards:
BPTC (Bristol Institute of Legal Practice (UWE)) – Outstanding; GDL (University of Plymouth) – Distinction; MA History (Harvard University, USA); BA History (Balliol College, University of Oxford) – First Class
Princess Royal Scholarship, Inner Temple; GDL Exhibition, Inner Temple; Faculty of Business and Law Prize for highest overall marks (BPTC); Sweet & Maxwell Vocational Law Prize for highest marks (GDL); Newman Scholarship and Exhibition in History, Balliol College, Oxford
Additional information:
Iain was born and raised in the South West. Prior to commencing pupillage at St John's in 2016, he studied History at both the University of Oxford (BA, first class) and Harvard University (MA). He then worked to set up a Lottery-funded legal advice partnership in Exeter. Turning to law, Iain undertook the Graduate Diploma in Law (GDL) conversion course in Plymouth followed by the Bar Professional Training Course (BPTC) in Bristol, achieving the highest marks in his cohort on both. His pupillage at St John's in 2016-2017 was supervised by Abigail Bond (children) and Nick Miller (finance). He is a regular contributor to the Family Law Week website and to seminars and talks within and outside chambers.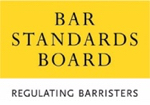 Iain Large is regulated by the Bar Standards Board (BSB) and holds a current practising certificate. If you are not satisfied with the service provided, please read
here
.