Iain has experience of a wide range of public law children matters, regularly appearing for parents, children and local authorities at contested ICO, case management and final hearings at which special guardianship, supervision, care and placement orders have been in issue. Iain has experience of being led in lengthy and complex fact-finding/final hearings, being required to marshal voluminous material in short periods of time. He has practical experience of the rapidly developing legal framework relating to deprivation of liberty of children and has co-authored a Family Law article on the issue with Abigail Bond.
Recent work includes: 
X [2019] EWFC B57: Junior counsel representing a mother at a 15-day composite fact-finding and final hearing following the death of a baby (sibling to the subject child), previous proceedings in relation to previous suspected non-accidental injuries to the child having been withdrawn.
X [2019]: Junior counsel representing the children of three families up to and including an 8-week fact-finding hearing listed to determine the local authority's allegations of, inter alia, intergenerational child sexual abuse.
X [2020]: Counsel for the local authority up to and including a 10-day composite fact-finding / final hearing to determine allegations made by the child of non-accidental injury, said by the mother to be the child's self-harm. Also handled complex welfare issues including conflicting expert psychological evidence, separation of siblings and a contested special guardianship application.
X [2021]: Successfully sought a declaration of capacity at a contested hearing in respect of a father who had been assessed by an SJE clinical psychologist as lacking capacity to litigate.
Professional memberships:
Family Law Bar Association
Association Member of Resolution
Qualifications & awards:
BPTC (Bristol Institute of Legal Practice (UWE)) – Outstanding; GDL (University of Plymouth) – Distinction; MA History (Harvard University, USA); BA History (Balliol College, University of Oxford) – First Class
Princess Royal Scholarship, Inner Temple; GDL Exhibition, Inner Temple; Faculty of Business and Law Prize for highest overall marks (BPTC); Sweet & Maxwell Vocational Law Prize for highest marks (GDL); Newman Scholarship and Exhibition in History, Balliol College, Oxford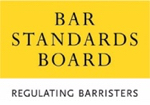 Iain Large is regulated by the Bar Standards Board (BSB) and holds a current practising certificate. If you are not satisfied with the service provided, please read
here
.