Iain regularly acts within financial remedy proceedings across and beyond the Western Circuit, including at FDR and final hearings. He has experience dealing with challenging lower value 'needs' cases with dependent children as well as those involving significant capital and pension assets. He is used to dealing with pensions and pensions reports, business assets, non-matrimonial property and issues of spousal and child maintenance. Iain aims to give constructive, clear advice early within or before proceedings in order to ensure effective case management and maximise prospects of favourable settlement where possible.
Recent work includes: 
P v P [2017]: Final hearing in which the chief issue was the impact of a deed of trust between the parties, by which W sought to protect her initial deposit on the FMH. Successfully argued that the trust deed be disregarded.
I v I [2019]: Represented primary carer client in final hearing involving very limited assets. Successfully obtained order for delayed FMH sale with H paying mortgage in interim to build sufficient equity for W to rehouse.
W v W [2020]: Representation in proceedings involving substantial business and pensions assets, which settled at FDR. Went on to advise and represent W in a successful notice to show cause application following H's attempt to resile from Rose v Rose heads of agreement with respect to purchase of W's shareholding; costs order made.
C-E v E [2021]: Favourable settlement reached at FDR following successful argument that bulk of client's pension should be preserved on the basis of the parties' disparate income resources on retirement. Further issues of child maintenance raised due to both parties living abroad.
A v A [2021]: Final hearing involving particular issues of conduct (alleged dissipation of assets), spousal maintenance, and a variety of pension sharing options in a case of substantial pension assets.
Professional memberships:
Family Law Bar Association
Association Member of Resolution
Qualifications & awards:
BPTC (Bristol Institute of Legal Practice (UWE)) – Outstanding; GDL (University of Plymouth) – Distinction; MA History (Harvard University, USA); BA History (Balliol College, University of Oxford) – First Class
Princess Royal Scholarship, Inner Temple; GDL Exhibition, Inner Temple; Faculty of Business and Law Prize for highest overall marks (BPTC); Sweet & Maxwell Vocational Law Prize for highest marks (GDL); Newman Scholarship and Exhibition in History, Balliol College, Oxford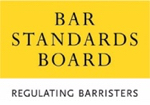 Iain Large is regulated by the Bar Standards Board (BSB) and holds a current practising certificate. If you are not satisfied with the service provided, please read
here
.