Having completed pupillage under the supervision of Nick Miller, Iain is developing experience in all areas of matrimonial finance work. He has appeared for applicant and respondent in FDA, FDR and final hearings in his own right across the Western Circuit.
Recent work includes: 
P v P- Final hearing in which the chief issue was the impact of a deed of trust, by which the wife sought to protect her initial deposit on the former matrimonial home, on division of the net proceeds. Successfully argued that the sharing principle should apply and the trust deed be disregarded.
S v S – Written advice on the likely treatment of (a) the husband's pre-marital pensions and (b) inherited property held for the husband under a discretionary trust, in both needs and sharing scenarios.
H v H – Negotiated settlement at FDR in a case involving sale of the FMH and unequal division of proceeds between parties due to childcare responsibilities.
D v D – Represented a wife who was the sole contributor to the FMH seeking a departure from equality following a short marriage with limited mingling of assets.
Professional memberships:
Family Law Bar Association
Association Member of Resolution
Qualifications & awards:
BPTC (Bristol Institute of Legal Practice (UWE)) – Outstanding; GDL (University of Plymouth) – Distinction; MA History (Harvard University, USA); BA History (Balliol College, University of Oxford) – First Class
Princess Royal Scholarship, Inner Temple; GDL Exhibition, Inner Temple; Faculty of Business and Law Prize for highest overall marks (BPTC); Sweet & Maxwell Vocational Law Prize for highest marks (GDL); Newman Scholarship and Exhibition in History, Balliol College, Oxford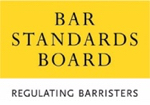 Iain Large is regulated by the Bar Standards Board (BSB) and holds a current practising certificate. If you are not satisfied with the service provided, please read
here
.