Iain has experience of advising (in conference and in writing) and representing clients in Part 8 and Part 7 applications on a range of cohabitation disputes involving declarations and remedies under ToLATA 1996 and issues of common interest constructive trusts and proprietary estoppel. Despite his predominant Family Court practice, he is comfortable with the relevant civil procedure and in dealing with issues of costs. He has a thorough working knowledge of the substantive and procedural law involved in these potentially complex disputes.
Recent cases include:
H v G (2019): Representation of a respondent to concurrent Schedule 1 and ToLATA proceedings involving issues of constructive trusts and procedural complications relating to costs budgeting; settled on favourable terms by way of a Tomlin order following a quasi-FDR hearing.
F v F (2019): Representation of a party to financial remedy proceedings on divorce involving third party intervenors and contentious issues of their beneficial ownership of matrimonial property.
B v A (2020): Final hearing of a Part 8 claim for an order for sale of the family home. Dealt with procedural issues raised by respondent's failure to file an acknowledgment of service or any evidence and with issues of equitable accounting and costs.
D v P (2020): Advising on potential claim for an order for sale in which both parties remained living in the property; advising on related and overlapping Schedule 1, Part IV FLA 1996, and s.8 Children Act 1989 applications.
Y v R (2021): Advising from pre-action stage onwards in a sole legal ownership case involving potential common interest constructive trust and proprietary estoppel arguments.
Professional memberships:
Family Law Bar Association
Association Member of Resolution
Qualifications & awards:
BPTC (Bristol Institute of Legal Practice (UWE)) – Outstanding; GDL (University of Plymouth) – Distinction; MA History (Harvard University, USA); BA History (Balliol College, University of Oxford) – First Class
Princess Royal Scholarship, Inner Temple; GDL Exhibition, Inner Temple; Faculty of Business and Law Prize for highest overall marks (BPTC); Sweet & Maxwell Vocational Law Prize for highest marks (GDL); Newman Scholarship and Exhibition in History, Balliol College, Oxford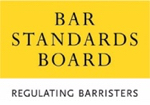 Iain Large is regulated by the Bar Standards Board (BSB) and holds a current practising certificate. If you are not satisfied with the service provided, please read
here
.