Ian has considerable experience in clinical negligence cases and has acted both for Claimants and for Health Authorities. His work has included birth injury claims, including cerebral palsy, brachial plexus injuries, and injuries resulting from forceps delivery. He has also dealt with a large number of birth claims including both psychological and gynaecological injuries.
He has dealt with cases involving both the failure to diagnose cancer and the consequences of misdiagnosis of cancer. His experience has encompassed all likely avenues of possible litigation. He has also dealt with numerous cases of dental negligence.
Professional memberships:
Personal Injury Bar Association
Professional Negligence Bar Association
Qualifications & awards:
LLB (Bristol), Inner Temple Teichman Scholarship and Inner Temple Scholar and Observer Mace winner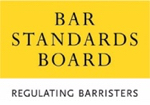 Ian Bullock is regulated by the Bar Standards Board (BSB) and holds a current practising certificate. If you are not satisfied with the service provided, please read
here
.