His intimate knowledge of the minutiae of licensing law is remarkable.' 'His courteous but knowledgeable manner instils confidence in clients, and he exudes gravitas before tribunals.' 'He's a great man to have on your side when the questions are awkward.' "
Chambers UK, 2018
Licensing
As a solicitor Jeremy Phillips was recognised for many years as one of the leading practitioners in England and Wales. He has been involved since in many of the leading decisions in this field, before licensing committees, magistrates and in the High Court, enjoying representing operators, residents, police and licensing authorities. He is currently advising an overseas jurisdiction on appellate proceedings and issues of vires.
Jeremy is Editor in Chief of Paterson's Licensing Acts, the only work of reference in this field. He is also a General Editor of Smith & Monkcom – the Law of Gambling.
Notable cases include:
Reading BC v Network Rail & GWR – multi-million pound s79 EPA Notice vs rail infrastructure provider/operator re statutory nu8isance at Reading station
R (Lalli) -v- Metropolitan Police Commissioner and Newham Borough Council  – whether premises associated with serious crime on the basis of a single incident involving some violence. Permission granted to appeal to the Court of Appeal – case raised issues of national importance.
Patel (t/a Funky Brownz) v London Borough of Barnet – 'food safety' did not specifically engage Public Safety licensing objective LA correct to revoke the licence.
Gurgur v London Borough of Enfield – determined which policies and versions of S of S Guidance should apply to licensing appeals.
R (Thompson and Spearmint Rhino Ventures (UK) Limited) v Oxford City Council – extent to which licensing authority able to refuse renewal without distinguishing from previous grant.
Chohan v Gambling Commission [2012] UKFTT (Gen) – duties of a holder of a personal management licence. First ever appeal determined by First Tier Tribunal (Gen – Gambling).
Little France Ltd v Ealing London Borough Council (2013) QBD (Admin) – determined extent of reasons required on licensing appeals.
Crawley BC v Attenborough [2006] EWHC 1278 Admin – entitlement of Justices to order licensing authority to pay costs on appeal – requirement for conditions imposed to be intelligible to parties and those not involved in the proceedings
R (on the application of the British Beer and Pub Association and Others) v Canterbury City Council [2005] EWHC 1318 Admin – clarified the extent of a licensing authority's power in relation to its published policy
Hashtroudi v Bournemouth Borough Council (2012) – Bournemouth magistrates granting licence to a large bar and nightclub in town's Cumulative Impact Zone.
Combine Leisure Limited v Chief Constable of Avon & Somerset Constabulary (2011) – appeal against revocation. Summary review including quashing of High Court stay on suspension of licence. Costs order against director in personal capacity.
Chief Constable of Cambridgeshire v JD Wetherspoon (2007) Tesco Express (2009) Waitrose (2010) All Saints Ltd (2010) – objections on behalf of the police.
Marstons Plc (1) and Greene King Pub Company Ltd (2) v Chief Constable of Nottinghamshire – two separate appeals following a related fatality in the area (2010).
Appointments:
Accredited mediator – CEDR (2008)
Qualifications & awards:
Qualified as solicitor in London (1980)
Partner Cartwrights (1982)
Co-founder Holt Phillips (1984)
Equity partner Eversheds (following merger with Holt Phillips) (1994)
Partner Osborne Clarke (2001) upon consolidation of Eversheds' South West practices in Cardiff. Leader of national teams in both firms.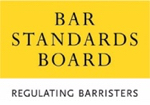 Jeremy Phillips QC is regulated by the Bar Standards Board (BSB) and holds a current practising certificate. If you are not satisfied with the service provided, please read
here
.