Jeremy has a broad range of experience in the specialist field of planning work, ranging from major infrastructure inquiries (for an interested party at the hearing stage in the £4bn Thames Tideway Tunnel project to assisting in the promotion of the Weymouth and Newton Abbot bypass schemes), advising on draft Core Strategy, High Court challenges on technical issues (Beazer Homes re monies held under a s.106 and Metro Construction re designation of conservation areas) to smaller inquiries on enforcement issues and housing and retail development schemes. Jeremy represented the Bristol Ramblers Group, at an Inquiry concerning Bus Rapid Transit (BRT) system.
Jeremy also gained unique experience at the Infrastructure Planning Commission, working in-house on the development of the new regime and policies.
Appointments:
Accredited mediator – CEDR (2008)
Qualifications & awards:
Qualified as solicitor in London (1980)
Partner Cartwrights (1982)
Co-founder Holt Phillips (1984)
Equity partner Eversheds (following merger with Holt Phillips) (1994)
Partner Osborne Clarke (2001) upon consolidation of Eversheds' South West practices in Cardiff. Leader of national teams in both firms.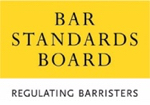 Jeremy Phillips QC is regulated by the Bar Standards Board (BSB) and holds a current practising certificate. If you are not satisfied with the service provided, please read
here
.