John is a specialist commercial litigator with a wide practice in dispute resolution, company law, shareholder matters, partnership disputes, civil fraud, restraint of trade, intellectual property law and professional negligence.
John enjoys a reputation as a leading advocate in company law, advising commercial clients and individuals on a range of matters.
Recent work includes:
Blackmore v Richardson – shareholders dispute including order for sale of shares and purchase at fair value, the effect of the petitioner's misconduct.
William Stewart Ltd v Barclays Bank-claim by against the bank in respect of the mis-selling of interest rate swaps.
He is presently retained in a large company law case with claims against Defendants in undue influence, breach of fiduciary duty and professional negligence.
Professional memberships:
New Zealand Bar, Chancery Bar Association
Qualifications & awards:
LLB (London); University of Auckland, New Zealand Bar Exams
University of Bristol Post Graduate Certificate in UK and EU Competition Law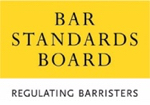 John Blackmore is regulated by the Bar Standards Board (BSB) and holds a current practising certificate. If you are not satisfied with the service provided, please read
here
.