Kamala joined St John's Chambers in 1996 and specilises in divorce & financial remedy and children private law cases.
Kamala works well with clients from diverse backgrounds and those who may benefit from advice and representation from an advocate with a wider range of experience.
She has delivered legal training on family and domestic violence law to social services' employees, Women's Aid workers and law centre advisers.
Kamala has an international background with ties to the US and India. She has been active in community groups, held various school governorships and is a charity trustee.
Kamala is qualified to undertake public access work in appropriate cases, for further information, please visit our Public Access page.
Professional memberships:
Family Law Bar Association
UK Environmental Law Association
Qualifications & awards:
Additional information:
Kamala previously practised in London chambers where her practice involved landlord and tenant, banking especially land charges/mortgages and insolvency, personal injury and family work. After a career break during which she completed post graduate studies, worked at community projects and was employed at London University on access to justice, she returned to the Bar in Bristol specialising in family law.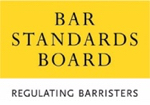 Kamala Das is regulated by the Bar Standards Board (BSB) and holds a current practising certificate. If you are not satisfied with the service provided, please read
here
.