She is beyond excellent. She's able to reach the heart of a case within minutes of meeting the client and is highly perceptive and holds the attention of listeners. 'She is a QC with excellent analytical skills and a wonderful manner with the client. ' "
Chambers UK, 2021
Family and Children Law
Kathryn has twenty five years' experience as a specialist Children Act practitioner, the last four years in Silk. Dealing with complex care work and contentious private law matters, Kathryn works across a full spectrum of cases in the Family Court, the High Court and the Appellate Courts.
Kathryn has special interest in cases involving highly complex and controversial medical issues. She has lectured regularly on issues relating to child and vulnerable witnesses, ABE principles and the roles of intermediaries and is frequently instructed in cases involving children with and without capacity, adults without capacity, child perpetrators and witnesses requiring a range of special measures. Kathryn recently undertook voluntarily accreditation on the VWAT course (an 11-hour course providing enhanced vulnerable witness training for criminal practitioners dealing with serious violence and sexual offences). She works often in cases involving aspects of physical and/or learning disabilities and has particular experience in the appropriate use of BSL interpretation within a trial setting. Kathryn's caseload encompasses issues of parenting impaired by addictive, psychological and psychiatric disorders. Within the private law sphere her main interests lie within permanent/temporary international relocation cases, intractable contact disputes and cases requiring significant, preliminary fact-finding.
Kathryn's reported cases are linked to the right of this page. Listed below are headlines of some of her recent cases which may be either be awaiting reporting citations or subject to a court decision not to publish:
Post mortem artefact (hypostasis mimicking strangulation).
Alleged penetrative and contact sexual offences to a new-born male infant. Highly unusual haematological glycoprotein/clotting profile potentially mimicking injury
Hypermobility variant Ehlers-Danlos Syndrome and propensity to bleeding and fracture. Live dispute between two expert paediatric radiologists about presence and number of fractures.
Microbiology of rare bacterial cultures in a case alleging abusive intravenous injection versus potential clinical contamination.
Multiple sexual abuse allegations across linked familial parties. Child impregnated by one of identical twins with indistinguishable DNA. Material non-disclosure by agencies interrupting a child's evidence and delaying a multi-party fixture.
NHS Trust intervened into care proceedings determining causation of bilateral metaphyseal fractures to infant (inflicted injury 'versus' iatrogenic injury). Contentious radiological evidence.
Accurate psychological context to be applied to the actions and 'failure to protect' by a mother with learning disabilities targeted by child sex offender. Appropriate special measures for trial.
Alleged paedophile ring case involving multiple parties. Securing Diocesan disclosure in relation to elements of alleged deliverance ministry. Challenge of international paediatric expert evidence.
The use of Disability and Education law to negate an argument that the Children Act 1989 could be used to specify a parental 'choice' to the LEA.
Kathryn has experience in cases involving acts and omissions by agencies including local authorities, CAFCASS and police forces. Such cases have involved contentious and sensitive issues including child sexual exploitation, fabricated/induced illness, 'honour based' abuse, forced marriage protection, domestic and international abduction and sex offender assessment.
A regular speaker at seminars over the years, Kathryn has provided lecture services for the judiciary, local and national FLBA, Resolution, Interdisciplinary Domestic Violence collaborations as well as individual firms of solicitors. Kathryn is committed to providing local primary and secondary schools with information and sessions improving children's understanding of the role of law in society as well as diverse careers in law. She was shortlisted for "Silk of the Year" within the Legal 500 UK Regional/Scottish Awards 2018.
Appointments:
Recorder deployed to family on the Western Circuit
Professional memberships:
Family Law Bar Association
Qualifications & awards:
MA Hons Jurisprudence, (Oxford University) Inns of Court School of Law 1993 (Gray's Inn Junior Scholar)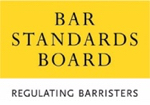 Kathryn Skellorn QC is regulated by the Bar Standards Board (BSB) and holds a current practising certificate. If you are not satisfied with the service provided, please read
here
.