Leslie is noted for his expertise in judicial reviews concerning property-related decisions and offers unique expertise in challenging local authorities over licensing fees."
Chambers UK, 2016
Administrative & Public Law
Leslie is one of the Western Circuit's leading commercial and chancery practitioners, both in advisory work and in litigation, in all Courts from the most local up to and including the House of Lords and the Supreme Court. He accepts instructions in public and administrative law matters, including planning, environment, licensing and highways & rights of way. He acts for developers, local authorities and third parties in many Inquiries.
Leslie is noted for his expertise in judicial reviews concerning property-related decisions, as well as high-profile Judicial Reviews of administrative actions. He has many years' experience of advising and appearing in disputes relating to local government administration and contracts, as well as the challenging of inspectors' decisions reached under the Wildlife and Countryside Act 1981, and the judicial review of decisions of registration authorities under the Commons Act 2006, decisions made by local planning authorities, and decisions of licensing authorities.
Leslie has appeared both for and against local authorities in planning disputes. He advises generally in respect of planning matters in strategic planning decisions, and appears at Inquiries relating to planning matters in respect of compensation for compulsory purchase.
He advises in highway disputes relating to both private and public highways, their existence and rights and obligations in respect of them. Leslie also appears at Inquiries into the existence of public highways and litigation in respect of highways, as well as lecturing on this topic.
Leslie offers a particular expertise in challenging local authorities over licensing fees, having advised and appeared (with Professor Roy Light of St John's Chambers) in the successful challenge to the setting of hackney carriage license fees in Cummings v Cardiff City Council where it was held that a local authority could not cross subsidise expenditure between the private hire and hackney carriage regimes, and carry forward surpluses or deficits from year to year, recovering significant sums for the applicants.
Leslie is also an expert in town and village green law, and as well as advising, both appears before Inquiries, sits as an informal inspector advising registration authorities on applications to register land as a village green. He has also appeared on judicial review applications to challenge registrations decisions on highly contentious applications, notably in SDR v Bristol City Council and Mann v Somerset County Council.
Appointments:
Member of the Editorial Board of The Conveyancer and Property Lawyer
Professional memberships:
Chancery Bar Association
PEBA
Property Bar Association
Qualifications & awards:
MA (Oxon), Hardwicke and Jenkins Scholar of Lincolns Inn (1982)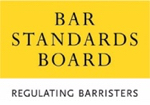 Leslie Blohm QC is regulated by the Bar Standards Board (BSB) and holds a current practising certificate. If you are not satisfied with the service provided, please read
here
.