A specialist in the town and village green world and very good on proprietary estoppel cases related to farms. 'He is very well established and has been involved in some of the biggest cases in this area recently.' "
Chambers UK, 2021
Agriculture & Rural Affairs
Leslie is one of the Western Circuit's leading commercial and chancery silks, both in advisory work and in litigation in all Courts from the most local up to and including the House of Lords and the Supreme Court. He is an expert in town and village green law, and as well as advising, both appears before Inquiries, sits as an informal inspector advising registration authorities on applications to register land as a village green. He has also appeared on judicial review applications to challenge registrations decisions on highly contentious applications, notably in SDR v Bristol City Council and Mann v Somerset County Council.
Inquiries include:
Bushfield Down (2013) as inspector for Hampshire County Council.
Bristol City Council and the Filwood Park inquiry (2011) relating to development land in South Bristol (acting as landowner) in the Castle Park  inquiry (2009) relating to the proposed registration of land intended for development in central Bristol.
BANES (as inspector) in three inquiries (Newbridge, Kaynton Mead and Rudmore Park) in 2011.
Croydon Borough Council (as inspector) in Grove Gardens inquiry in 2011.
Cardiff City Council (as Inspector) in the Rumney Recreation Fields Inquiry (2010).
Gloucester County Council (acting as Inspector) in the Lake 104 Inquiry, Fairford (2009).
Mudstone LLP as landowner/developer in the continuing Wishings Field Inquiry, Torquay.
York City Council as landowner and the Joseph Rowntree Foundation as developer in the Derwenthorpe village green inquiry (2008), land proposed for the largest social housing development at the time in the United Kingdom.
He is regularly instructed by Registration Authorities to sit as an inspector on Village Green inquiries, and has also been instructed to appear for landowners and local authorities in their capacity as landowners in respect of such applications, acting in the following applications amongst others:
Llantarnam Park, Torfaen
Parc Y Werin, Swansea,
Stoke Lodge, Bristol
Wishings Field, Bristol
Grove Wood, Bristol,
Ashton Vale, Bristol
Castle Park, Bristol
Whitstable Beach, Kent
Claverham, Bristol
Bath Recreation Ground
Prior's Field, Easton-in-Gordano
Derwenthorpe, York
Mudford, Yeovil
Rumney Rec, Cardiff
Withington Green, Manchester
Lake 104, Fairford, Glos.
Bushfield, Hants.
Pen Mill Field, Yeovil.
Leslie is also recommended in Who's Who UK Bar: Real Estate 2017 for his real estate expertise and has been over the past years. He is admired for his "deep understanding of contracts for the sale of land, development and overage agreements, commercial landlord and tenant disputes and town and village green applications."
He was appointed a Recorder (2003) and a Deputy High Court Judge (Chancery) (2008), and is a Deputy Head of St John's Chambers, the Chairman of the Western Chancery Bar Association, and a member of the Editorial Board of The Conveyancer and Property Lawyer.
Appointments:
Member of the Editorial Board of The Conveyancer and Property Lawyer
Professional memberships:
Chancery Bar Association
PEBA
Property Bar Association
Qualifications & awards:
MA (Oxon)
Hardwicke and Jenkins Scholar of Lincolns Inn (1982)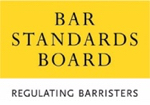 Leslie Blohm QC is regulated by the Bar Standards Board (BSB) and holds a current practising certificate. If you are not satisfied with the service provided, please read
here
.