A determined and polished advocate. Lucy is acute, focused and thorough, going beyond the call of duty to ensure that all possible aspects of the case are explored and prepared."
Legal 500, 2022
Child Law (Public and Private)
Lucy is a family law specialist and has practised in family law throughout her professional career. Her practice now spans all areas of children work. She often acts in complex, multi-party or high conflict intractable private law disputes. In public law children cases she acts for parents, children, local authorities and extended family. Lucy has experience of handling cases involving suspected non-accidental injury, sexual abuse, neglect and domestic abuse, where there are parental mental health, learning disability or capacity issues, concerns around substance abuse and addiction, and involving children with special educational needs and disabilities / complex medical needs. Lucy's instructions also encompass cases involving suspected trafficking, county lines and gang involvement, honour violence and FGM/c.
Lucy's practice includes matters with international aspects, including abduction, leave to remove and cross border families. Lucy is also experienced in dealing with in post-care applications such as applications for discharge of care or placement orders, leave to oppose adoption orders and contested adoptions.
In addition, Lucy is experienced in cases involving Human Rights Act claims or issues relating to reporting restriction orders or publicity. Her practice also encompasses the range of injunctive work, including Pt IV Family Law Act and forced marriage.
Lucy is instructed at first instance in the Family Court and High Court and in appellate work. In appropriate cases Lucy will undertake family work via public access.
Appointments:
Deputy District Judge in 2013 (private and public law children tickets)
Recorder (Western Circuit)
Professional memberships:
Family Law Bar Association
Association of Lawyers for Children
Western Circuit
Legal Aid Practitioners' Group (LAPG)
Qualifications & awards:
Bar Vocational Course, Inns of Court School of Law (2002)
PGDip Law/CPE City University (2001)
MRes Humanities & Cultural Studies, Birkbeck, University of London (1998)
BA(Hons) Exon English Studies (1997)
Lucy has completed vulnerable witness training via the Western Circuit and FLBA, and is an accredited facilitator for FLBA Vulnerable Witness Training
Additional information:
Alongside her court practice Lucy writes and talks on family law and has particular interests in issues arising from the involvement of litigants in person in family cases, and in issues surrounding the publication of information arising from family proceedings and transparency.
Lucy gave oral evidence to the President's Transparency Review in March 2021, and has been appointed as the legal blogger for the Family Court Transparency Implementation Group (TIG). Read more here.
Lucy is the author of The Family Court without a Lawyer – A Handbook for Litigants in Person' (3rd edition 2017, Bath Publishing – 4th Edition forthcoming 2022) and co-author of 'Transparency in the family courts: Publicity and privacy in practice' (2018, Bloomsbury Press).
Lucy has also produced a series of free self-help videos for Litigants in Person. The three videos are available to view for free on YouTube here or via the website accompanying the book (www.nofamilylawyer.co.uk).
Lucy has been writing about family law since 2007 primarily through her popular Pink Tape. Lucy was awarded the Family Law Readers Commentary Award 2012, and was shortlisted for Most Innovative Family Lawyer. In October 2014 Lucy was shortlisted for a third time for the Readers' Commentary award. Lucy has written for various publications including the New Statesman, inews and The Guardian. Lucy now writes extensively for The Transparency Project blog, particularly their Family Court Reporting Watch project. Lucy was Bristol Law Society's 'Barrister of the Year' in 2016.
Lucy is involved with local initiatives to develop support for litigants in person, including the www.familycourtinfo.org.uk website.
She is also a trained mediator (non-practising).
Lucy delivers workshops and lectures within chambers and externally, including:
Case law updates and topical seminars e.g. Teenagers: secure accommodation, deprivation of liberty and the inherent jurisdiction
Transparency (various to Family Justice Boards, Judicial College, International Conferences)
Legal blogging workshops
Litigants in person
Lucy has participated in debates and panel discussions on a range of family law topics including domestic abuse, covert recording, and the reporting of family courts. Lucy participated in the 2018 Family Justice Council Debate.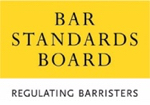 Lucy Reed is regulated by the Bar Standards Board (BSB) and holds a current practising certificate. If you are not satisfied with the service provided, please read
here
.