Lydia joins our Personal Injury and Clinical Negligence team as a pupil under the supervision of James Hughes.
Prior to joining Chambers, Lydia worked as a paralegal in a variety of areas including group litigation, road traffic, industrial disease and clinical negligence (the latter for both claimants and defendants). Notably, Lydia spent time working alongside a partner at a leading firm of solicitors in Liverpool in defendant clinical negligence work, assisting in claims valued at more than £24 million. Lydia was heavily involved in litigation, including working closely with counsel, conducting and attending pre-trial hearings, joint settlement meetings and expert conferences.
Previously, Lydia was employed as a prosecutor, conducting a variety of hearings on behalf of a local authority. These hearings ranged from breaches of planning notices, challenging unlawful encampments to taxi appeals, and noise complaints. Lydia frequently advised council departments on the legal process and evidential requirements to pursue prosecutions and appeals as well as conducting legal research into complex legal problems faced by the local authority.
Lydia also worked as an Independent Mental Health and Capacity Advocate, working with various vulnerable groups of people, ensuring their legal rights were adhered to. She also undertook reviews relating to best interests for individuals lacking capacity – an area that Lydia has been interested in since drafting her undergraduate dissertation on the subject.
Whilst studying the BPTC, Lydia was the Student Director of the pro-bono, student-ran MPTS telephone advice line, assisting doctors with procedural advice on MPTS hearings. Lydia also volunteered as a telephone adviser for the Manchester Arena Telephone Advice-line following the Manchester Arena Bombings, assisting victims of the attacks in obtaining appropriate legal advice.
Publications
University of Liverpool Law Review (Volume 4 – 2018) – 'The Supreme Court's decision in Montgomery – how far have we strayed from Sidaway and the professional practice test?'
Qualifications & awards:
St Hilda's CE High School, Liverpool – 'Gifted and Talented' Roll of Honour (for academic achievement).
University of Liverpool – LLB (Hons) 2.1
University of Liverpool Scholarship
BPP University (Manchester) – BPTC – 'Very Competent'
HHJ Paul Clark Scholarship (Major Award) – The Honourable Society of the Middle Temple
Additional information:
In her spare time, Lydia enjoys attending live music events, comedy evenings and festivals. She enjoys travelling, particularly, exploring new places. Lydia is a keen supporter of the Baltimore Ravens in the NFL, having seen them play both at Wembley in 2017 and in their home stadium in 2015. Lydia represented Merseyside & Lancashire in chess competitively in the past on Board 2, although no longer plays competitively.
Previously, Lydia combined her love of travelling and charity fundraising, raising over £400 for homelessness and domestic abuse charities in Yorkshire, by doing a sponsored hitchhike from Sheffield to Sofia, Bulgaria. Lydia has also been involved in various other forms of charity fundraising and volunteering, raising £2000 for Meningitis Research UK and £400 for HIV & AIDS charities in Zambia.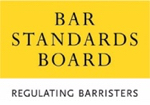 Lydia Campbell is regulated by the Bar Standards Board (BSB) and holds a current practising certificate. If you are not satisfied with the service provided, please read
here
.