Calm under pressure with a level of knowledge and grasp of technical issues well beyond his years' call."
Legal 500, 2021
CLINICAL NEGLIGENCE
Having specialised in this area, Marcus has a broad clinical negligence practice. He represents both claimants and defendants in cases across a range of medical and dental specialisms.
Marcus has been ranked in the Chambers UK 2020 Guide as an 'up and coming junior', and has been described as a "very capable advocate adept at handling high-value issues. He is singled out for his expertise in complex, multiple issue matters involving surgical negligence, birth injury and delayed cancer diagnosis. He is praised for his excellent manner in dealings with experts, and develops strong relationships with clients."
He is regularly instructed to draft pleadings and to advise on issues of breach of duty, causation, quantum and settlement tactics. He acknowledges the need for practical advice, a hands-on approach to cases and a quick turnaround of paperwork. In conference, he recognises that many clinical negligence cases can involve extremely sensitive issues for both those who have been injured and those who delivered the treatment. He is well-versed at dealing with a range of clients and experts often in difficult cases.
Marcus is very comfortable dealing with complex expert evidence and has a particular interest in cases involving difficult causation arguments and quantum assessments. He is regularly instructed to draft schedules and counter-schedules.
Marcus' recent cases have involved the following issues:
The retention of products of conception after a failed surgical termination of pregnancy.
Failure in surgical technique or unnecessary treatment decisions involving procedures such as repairs of perineal tears and knee arthroplasty.
Obtaining informed consent from patients before treatment, such as hysteroscopic sterilisation and hip replacement surgery.
Extravasation of intravenously administered drugs.
The aspiration of a tracheotomy swab.
Delays in diagnosis and misdiagnosis of cancer, including a malignant melanoma in the big toe which led to amputation and breast cancer which led to a double mastectomy.
Delays in diagnosis and misdiagnosis of fractures, including in the hand.
A wide range of pressure sore cases, including the complex evaluation of care needs and the application of the principles in Reaney v University Hospital of North Staffordshire NHS Trust.
Failure to explore, identify and appropriately treat an infected joint.
A wide range of dental negligence cases, including issues with restorative and orthodontic treatment, failures to diagnose caries and periodontal disease and burns arising from the negligent use of dental instruments.
Seminars:
The essential toolkit for junior personal injury & clinical negligence lawyers (2017 and 2018)
Are the courts re-defining the scope of the duty of care in clinical negligence?
A roundup of important liability decisions in clinical negligence 2017/2018
The era of informed consent since Montgomery in clinical negligence claims (2017)
Vaginal mesh: The next clinical scandal?
The NHS and non-delegable duties of care
Quantum in a clinical negligence context
Professional memberships:
AvMA
Personal Injury Bar Association
APIL
Western Circuit
Qualifications & awards:
BPTC Outstanding, Kaplan Law School
LLB Law First Class, Cardiff University
Additional information:
After graduating from Cardiff University Marcus spent a year as a Director and Trustee of a £7 million turnover company and charity in the Higher Education sector. Before starting pupillage he spent two years as Project Manager of a high-profile independent review at a top-tier commercial law firm in London. During this time he instructed a number of junior barristers, which has given him a thorough understanding of what is required by professional clients.
Outside of work Marcus is an avid sports fan, watching as much rugby as he can in his spare time. He also enjoys sailing and skiing.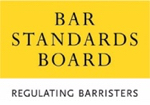 Marcus Coates-Walker is regulated by the Bar Standards Board (BSB) and holds a current practising certificate. If you are not satisfied with the service provided, please read
here
.