Marcus is great on his feet and his thoughtful approach endears him to coroners and other IPs alike. Lay clients love him. His sensitive manner really shines through, and sets him apart from others with the same call and beyond."
Legal 500, 2021
Inquests and Inquiries
Having specialised in this area, Marcus has experience of a broad range of inquest work arising in the context of both personal injury and clinical negligence. He has appeared at Article 2 and jury inquests with multiple lay and expert witnesses. His experience of inquests includes cases involving deaths in hospital, psychiatric institutions and police custody. He is happy to take instructions from all Interested Persons, including bereaved families, NHS Trusts or Health Boards, Local Councils, prison services, police forces or other state institutions. He also has experience of a number of inquests which have attracted media attention and is able to adapt his approach to the sensitivities of each case.
Recent cases include::
Inquest into the death of a man who fell multiple times in hospital whilst assessed as a 'high risk of falling', then subsequently fractured his hip and developed hospital acquired pneumonia which caused his death.
Inquest into the death of a man who had a jejunostomy feeding tube wrongly placed whilst in hospital which subsequently affected his nutrition and materially contributed to his death.
A four day jury inquest into the death of a woman who hanged herself whilst sectioned under the Mental Health Act which involved Prevention of Future Death issues. The inquest focussed on two issues: (a) the level of observations that should have been carried out in the period leading up to her death; and (b) the resuscitation procedure when she was found in her room.
Inquest into the death of a woman following a delay in treatment and / or misdiagnosis of symptoms associated with myocardial infarction whilst admitted to the general ward of a hospital.
Inquest into the death of a man who had called 999 following the onset of significant respiratory problems. The issues centre on the delay of the Ambulance Service to triage and respond to his call in line with their training, guidelines and practices. Read more here.
Inquest into the death of a man who had significant mental health issues and consumed a bottle of anti-freeze as he was left without a Care Co-ordinator for over 18 months due to the Trust's inability to properly resource its mental health care provision.
Inquest into the death of a man who had significant mental health issues and overdosed on prescription medication (Tramadol).
Represented the family at the Pre-Inquest Review in a case where a baby died shortly after child birth with the mother having undergone ventouse delivery.
Inquest into the death of an elderly man who attempted a 'U'-turn on a major road in Cornwall.
Professional memberships:
AvMA
Personal Injury Bar Association
APIL
Western Circuit
Qualifications & awards:
BPTC Outstanding, Kaplan Law School.
LLB Law First Class, Cardiff University
Additional information:
After graduating from Cardiff University Marcus spent a year as a Director and Trustee of a £7 million turnover company and charity in the Higher Education sector. Before starting pupillage he spent two years as Project Manager of a high-profile independent review at a top-tier commercial law firm in London. During this time he instructed a number of junior barristers, which has given him a thorough understanding of what is required by professional clients.
Outside of work Marcus is an avid sports fan, watching as much rugby as he can in his spare time. He also enjoys sailing and skiing.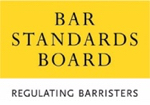 Marcus Coates-Walker is regulated by the Bar Standards Board (BSB) and holds a current practising certificate. If you are not satisfied with the service provided, please read
here
.