Having specialised in this area, Marcus has an extensive practice encompassing all aspects of personal injury litigation. He has acted for both claimants and defendants in a wide variety of matters: road traffic accidents (including allegations of fundamental dishonesty), occupiers' liability, employer's liability, health and safety, public liability, Highways Act cases and Limitation Act disputes.
He has a very busy practice which is balanced between court and paper work. He has extensive court experience in the County Court and is frequently instructed to appear in trials and interim hearings in fast-track and multi-track cases. He is regularly instructed to provide advice on liability, quantum and settlement tactics and also to draft pleadings, skeleton arguments and questions to experts.
Additionally, he has strong experience in costs litigation within the personal injury or wider civil context. He is regularly instructed in CCMCs and is very familiar with costs budgeting. He is frequently asked to advise on the application and operation of the pre-action protocols for low value personal injury claims in road traffic accident, employer's liability and public liability cases. In particular, he has an in-depth understanding of the interplay between the costs regimes in CPR 45 Sections II, III and IIIA.
Importantly, Marcus recognises the need to be adaptable to the circumstances of each case, to turnaround instructions rapidly and to provide a very accessible service to his professional clients.
Some of Marcus' recent cases have involved:
Highways Act
A design fault in an area of paving laid on High Street in a town centre.
A gentleman who fell through a defective manhole cover.
A wide range of accidents resulting from potholes or other defects in the highway itself.
Employer's Liability
Represented a company which defended a claim where one of its drivers were injured when an HGV lorry was blown over onto its side on a main road.
An accident which caused injury to the eye arising out of a defective saw.
Occupiers' Liability
Defended a number of large supermarkets where accidents have occurred inside and outside of the store.
Represented a Royal Mail worker who sustained injury whilst delivering the post on residential premises.
Successfully defended a Care Home in a case where the outdoor patio was alleged to have caused an accident having been filthy.
Quantum
Assessing Part 36 offers in the context of a care claims and the Compensation Recovery Unit's (CRU) ability to make deductions from total damages awards.
Assessing a Smith v Manchester award in the context of a young plumber who had difficulties kneeling.
Valuations of general damages in cases involving combinations of multiple injuries.
Seminars:
The essential toolkit for junior personal injury & clinical negligence lawyers (2017 and 2018)
How to get costs right in low value personal injury claims (2017)
Professional memberships:
AvMA
Personal Injury Bar Association
APIL
Western Circuit
Qualifications & awards:
BPTC Outstanding, Kaplan Law School
LLB Law First Class, Cardiff University
Additional information:
After graduating from Cardiff University Marcus spent a year as a Director and Trustee of a £7 million turnover company and charity in the Higher Education sector. Before starting pupillage he spent two years as Project Manager of a high-profile independent review at a top-tier commercial law firm in London. During this time he instructed a number of junior barristers, which has given him a thorough understanding of what is required by professional clients.
Outside of work Marcus is an avid sports fan, watching as much rugby as he can in his spare time. He also enjoys sailing and skiing.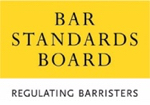 Marcus Coates-Walker is regulated by the Bar Standards Board (BSB) and holds a current practising certificate. If you are not satisfied with the service provided, please read
here
.