He is very knowledgeable, approachable, flexible and cost-efficient."
LEGAL 500, 2022
COMMERCIAL LITIGATION
Matthew, a former Solicitor, is a specialist competition and regulatory lawyer. He was called to the Bar and joined St John's Chambers in 2015, having previously been a Partner in the Competition Group of Burges Salmon LLP. He has a strong international perspective, having practised for over a decade in the Brussels office of Freshfields Bruckhaus Deringer LLP.
Matthew has extensive experience of all aspects of EU and UK competition law, State aid and subsidy control, and economic regulation. He advises and represents clients in all types of competition disputes before the UK courts, including appeals, follow-on damages actions and commercial disputes raising competition issues. He also has experience of international competition disputes, including multi-jurisdictional cartel litigation and the competition aspects of international arbitrations.
Matthew has recently joined the editorial team of Chitty on Contracts, published by Sweet and Maxwell. Chitty is the leading reference work on contract law in the Common law world. Now in its 34th edition, its two volumes contain full coverage of the law of contract as practiced in the United Kingdom. Matthew has responsibility for Chapter 45 of the 34th edition, which examines in detail the application of both UK and EU competition law to contracts. Read more here.
Matthew also represents and advises clients in all types of competition and regulatory investigations including: in cartel, dominance and other antitrust investigations by the Competition and Markets Authority, other UK regulatory authorities and the European Commission, including attendance at 'dawn raids'; CMA market studies and investigations; Phase I and II merger investigations by the CMA, EC and other authorities; State aid and subsidy control investigations; and the application of competition law to a wide range of transactions, commercial agreements and business practices.
Matthew accepts instructions from solicitors, overseas lawyers and in-house legal departments on all types of matters. He also assists solicitors firms, whether by providing an additional resource to those with established competition practices including during dawn raids or by assisting those firms without their own competition law capability. His clients include multi-national companies and their subsidiaries, family-owned businesses, SMEs, charities, local authorities and private individuals. He is instructed by solicitors nationwide and by oversees lawyers.
He is qualified to undertake public access work in appropriate cases, including from businesses and other organisations that do not have their own in-house legal departments, SMEs and individuals.
Matthew speaks frequently at seminars and conferences. In additional, he regularly provides training and seminars on a wide range of subjects (including competition law compliance, managing dawn raids conducted by competition authorities, State aid and subsidy control, procurement and merger control) to corporate clients, local authorities, non-ministerial departments and charities.
Recent work includes:
Advising Tobii AB on the CMA's investigation into its acquisition of Smartbox and representing it in its subsequent appeal to the Competition Appeal Tribunal.
Defending a county council in a claim for damages action brought against it for allegedly providing unlawful State aid for a rural broadband network.
Advising a sports governing body in arbitration proceedings in which a club used competition law to challenge a penalty imposed on it for breach of regulations.
Advising Beijer Ref AB on the CMA's investigation into its acquisition of rival air-conditioning and refrigeration wholesaler, HRP.
Advising Iliad SA as a third party in the European Commission's Phase II investigations into the H3G/O2 and H3G/Wind mergers in the mobile telecoms sector.
Advising local authorities, universities, other public bodies, charities and businesses on the application of the State aid rules to the funding of inter alia social housing, rural broadband networks, energy centres and district heating schemes, urban regeneration schemes, research and development projects, heritage regeneration schemes, sports and leisure facilities, museums and small business centres, including R&D training facilities and start-up incubators.
Advising manufacturers and brand owners on the application of competition law to their distribution arrangements.
Advising on the application of competition law to commercial property leases.
Representing a company under investigation for suspected misuse of ERDF funding.
Merger Control
Matthew has considerable expertise in and experience of UK, EU and international merger control. This includes Phase II reviews, numerous cases requiring remedies and many cases that have required clearances in several jurisdictions worldwide. He has a thorough understanding of the application of competition economics in merger cases.
Matthew advises on the jurisdictional aspects of merger control, including the reallocation of jurisdiction between the European Commission ("EC") and national competition authorities under the EU Merger Regulation.
Matthew is experienced in drafting merger notifications (including in complex mergers raising competition issues in multiple markets), making oral and written submissions to competition authorities, drafting responses to decisions to open Phase II investigations and statements of objections, and drafting and negotiating commitments and remedies (both structural and behavioural). He has also negotiated and drafted national security undertakings under the Enterprise Act 2002.
Competition Investigations

Matthew has considerable experience in advising and representing companies subject to competition investigations by the Competition and Markets Authority ("CMA"), other UK authorities with powers to enforce the Competition Act 1998 ("CA98") and the European Commission ("EC") under Articles 101, 102 and 106 TFEU. He also advises complainants and third parties.
His experience covers all aspects of an investigation, including: applications for immunity and leniency; attendance at dawn raids; responding to requests for information and the production of documents; responding to statements of objections; representing clients in oral hearings; and closing cases through early resolution, settlement and commitment proceedings. He has advised and represented individuals who have been subject to compulsory interviews by the CMA under s.26A of the CA98.
Matthew also advises and represents clients which are involved in CMA calls for information, market studies and market investigations under the markets provisions of the Enterprise Act 2002.
Commercial agreements, practices and compliance
Matthew has broad experience of advising clients from a broad range of industries on ensuring that their agreements and commercial practices comply with the Competition Act 1998 and Articles 101 and 102 TFEU. He advises on the application of "block exemptions", where available, including for vertical agreements, motor vehicle distribution, research and development and technology transfer.
He advises on the application of competition law to a wide range of agreements, including distribution, agency, franchising, supply, IP licensing, R&D and joint selling agreements. He also advises on pricing and marketing strategies, including online marketing and resale price maintenance. Where appropriate, he can assist with the drafting of these agreements and their termination.
Matthew also advises companies which are or may be dominant, as well as those who deal with them, on a wide range of commercial strategies, including pricing, discounts and rebates, refusal to supply and access to infrastructure and facilities.
Matthew also advises companies on how to ensure that they, and their employees, comply with competition law. He assists clients with compliance programmes and the provision of training.
State aid and subsidy control
Matthew has substantial experience of the EU State aid rules, including in relation to applications for EU structural funding under the ERDF and European Social Fund and national programmes such as the Regional Growth Fund. His clients include public authorities, state-owned companies and private sector clients (including companies and charities), whether recipients of aid, their investors or financiers or their competitors. His experience includes advising on public grants and subsidies, public funding for infrastructure projects, public investment (including repayable launch investment), debt relief and forgiveness, and public support for the rescue and restructuring of companies in financial difficulty.
His expertise covers all stages of State aid matters, including: advising on whether a measure constitutes aid and, if so, whether a block exemption applies; advising on structuring measures so as to avoid the requirement to make a notification to the European Commission ("EC"); where notification is required, drafting notification to the EC; drafting complaints to the EC in respect of non-notified aid; advising on EC investigations, whether following notification or a complaint; negotiating commitments with the EC in order to obtain approval; and appeals to the EU General Court and Court of Justice.
Matthew also advises clients (whether public authorities granting subsidies, businesses receiving subsidies and their competitors) on the new UK subsidy control regime, including under the UK/EU Trade and Cooperation Agreement.
EU Structural Funds
Matthew advises local authorities, businesses and others on the State aid and procurement aspects of funding provided by the European Regional Development Fund, European Social Fund and other EU structural funds. This includes advising on ensuring that funding is compatible with the State aid rules and that beneficiaries of funding comply with their procurement obligations. He also advises beneficiaries in connection with Ministry of Housing, Communities and Local Government investigations into suspected procurement irregularities which might lead to the claw-back of some or even all funding received.
Economic Regulation
Matthew has broad experience of advising clients in a wide range of regulated sectors, including rail, gas, electricity, water, civil aviation, telecommunications and broadcasting. This covers a range of matters, including; compliance with licence conditions; modification of licences following a merger, acquisition or financial restructuring; price controls and their periodic review; access to regulated infrastructure, including access charges; and regulatory investigations.
EU Law
In addition to competition, State aid, procurement and sector-specific regulation, Matthew advises clients on all other aspects of EU law, in particular the "four freedoms" (free movement of goods, services and people and freedom of establishment), as well as the free movement of capital.
Matthew writes widely on all aspects of competition and regulatory law. He is a General Editor of the fourth edition of Garzaniti: Electronic Communications, Audiovisual Services and the Internet EU Competition Law and Regulation (2020, published by Sweet & Maxwell) and authored the chapter on merger control.
He is also an Editor of the Competition Law Journal (published by Edward Elgar Publishing).
Matthew is included in the Who's Who Legal guide for his top-tier advocacy in high-stakes competition claims.
Professional memberships:
The Honourable Society of the Middle Temple
Member of the Brussels Bar (E-list) 2001 – 2011
UK State Aid Law Association
Competition Law Association
Bar European Group
Procurement Law Association
Qualifications & awards:
LLB (Hons.) (Nottingham) first class
LLM (Amsterdam)
Diploma in Legal Practice (Nottingham Trent)
Admitted as a Solicitor 1997
Solicitor-Advocate Higher Courts Civil Proceedings 2014
University of Nottingham Exhibition 1991
Reuben C Lipman Scholarship 1992
Additional information:
Matthew is qualified to undertake public access work in appropriate cases, for further information, please visit our Public Access page.
In 2017, Matthew was appointed to the Welsh National Procurement Services Panel for Legal Services, for Administrative Law, International & European Law and Procurement Law.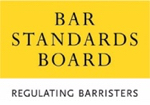 Matthew O'Regan is regulated by the Bar Standards Board (BSB) and holds a current practising certificate. If you are not satisfied with the service provided, please read
here
.