He is a rising star at the Chancery Bar. 'Highly regarded both when advising and as an advocate. He is not afraid to say what he thinks.' "
Chambers UK, 2021
Chancery
Nick is a specialist commercial and chancery law barrister. His particular areas of expertise include commercial and contractual disputes, private international law, domestic and international arbitration.
He has been consistently listed in Chambers UK for commercial dispute resolution since 2015 and regularly acts in cross border or offshore litigation, as well as wholly domestic matters. He favours a hands on, team based and client facing approach to litigation.
Nick's practice has a strong emphasis on processes of alternative dispute resolution and he has extensive experience of acting on behalf of litigants in mediations. Nick is also willing to consider acting as mediator in suitable disputes.
Since 2012 Nick has also lectured and taught the laws of international arbitration, contract, land and trusts at the University of Bristol and is the author of a number of precedents and other materials in the field of Private International Law available through the Lexis Nexis PSL services. Nick continues to lecture the law of international arbitration at the University of Bristol this academic year and has provided expert evidence on English law to foreign courts and tribunals.
Appointments:
Senior Associate Tutor of Law, University of Bristol (2012)
Contributing author to the Lexis Nexis PSL service, Private International Law (2014)
Professional memberships:
Commercial Bar Association
Chancery Bar Association
Qualifications & awards:
LLB (University of Bristol) – First-Class Honours, BVC – Outstanding
Lord Mansfield and Harwicke Scholar, Herbert Smith LLP Prize, Tom Glanville Jones Prize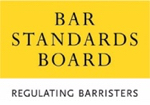 Nick Pointon is regulated by the Bar Standards Board (BSB) and holds a current practising certificate. If you are not satisfied with the service provided, please read
here
.