He is a rising star at the Chancery Bar. 'Highly regarded both when advising and as an advocate. He is not afraid to say what he thinks.' "
Chambers UK, 2021
Chancery
Nick has considerable experience of company disputes, ranging from small quasi partnerships to large multi-national corporate groups. He regularly advises and acts in unfair prejudice petitions, derivative actions and claims for breach of directors' duties. More recently Nick has advised extensively in respect of the Persons of Significant Control regulations.
He also has experience of, and interest in, the circumstances in which piercing of the corporate veil may be permissible and other means of bypassing corporate limited liability.
Nick's broader commercial practice entails regularly advising upon and acting in applications for urgent interim relief and the exporting and enforcement of judgments before foreign courts. Recently Nick has acted in a complex enforcement action against a fraudulent Austrian corporate structure involving the exporting of Colorado court judgments to a number of common law and civilian jurisdictions.
Appointments:
Senior Associate Tutor of Law, University of Bristol (2012)
Contributing author to the Lexis Nexis PSL service, Private International Law (2014)
Professional memberships:
Commercial Bar Association
Chancery Bar Association
Qualifications & awards:
LLB (University of Bristol) – First-Class Honours, BVC – Outstanding
Lord Mansfield and Harwicke Scholar, Herbert Smith LLP Prize, Tom Glanville Jones Prize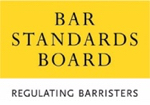 Nick Pointon is regulated by the Bar Standards Board (BSB) and holds a current practising certificate. If you are not satisfied with the service provided, please read
here
.