He is a rising star at the Chancery Bar. 'Highly regarded both when advising and as an advocate. He is not afraid to say what he thinks.' "
Chambers UK, 2021
Chancery
Nick has a wide range of experience in intellectual property disputes, including passing off, infringement of trademark or copyright and the abusive registration of domain names. Nick also has significant experience of springboard injunction applications and Anton Piller or search orders in the context of business migration, ordinarily entailing the infringement of database rights or similar.
Appointments:
Senior Associate Tutor of Law, University of Bristol (2012)
Contributing author to the Lexis Nexis PSL service, Private International Law (2014)
Professional memberships:
Commercial Bar Association
Chancery Bar Association
Qualifications & awards:
LLB (University of Bristol) – First-Class Honours, BVC – Outstanding
Lord Mansfield and Harwicke Scholar, Herbert Smith LLP Prize, Tom Glanville Jones Prize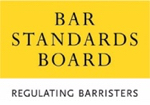 Nick Pointon is regulated by the Bar Standards Board (BSB) and holds a current practising certificate. If you are not satisfied with the service provided, please read
here
.