He is a rising star at the Chancery Bar." "Highly regarded both when advising and as an advocate. He is not afraid to say what he thinks."
Chambers UK, 2021
Chancery
A substantial part of Nick's practice comprises traditional chancery proceedings, including the administration of estates, validity and construction of wills and claims under the Inheritance (Provision for Family and Dependants) Act 1975.
He has acted in a number of large offshore trusts disputes, both for and against professional trustees, including a recent £8m + claim for breach of trust arising out of the investment of trust assets in high-risk asset classes a matter of months before the economic crash of 2008.
Nick also has considerable experience of probate proceedings, and acted for the successful claimant in Wilby v Rigby [2015] EWHC 2394 (Ch); [2015] WTLR 1845 (Ch D), relating to applications to remove or substitute executors.
He often advises in respect probate and inheritance disputes with a cross-border element, and is experienced in resolving the conflict of laws issues arising in respect of estates spread across different jurisdictions. Recent substantial offshore experience includes acting for the successful appellant in Sinel v Hennessy [2018] JCA 095, before the Jersey Court of Appeal.
He has also taught the law of trusts at the University of Bristol.
Appointments:
Senior Associate Tutor of Law, University of Bristol (2012)
Contributing author to the Lexis Nexis PSL service, Private International Law (2014)
Professional memberships:
Commercial Bar Association
Chancery Bar Association
Qualifications & awards:
LLB (University of Bristol) – First-Class Honours, BVC – Outstanding
Lord Mansfield and Harwicke Scholar, Herbert Smith LLP Prize, Tom Glanville Jones Prize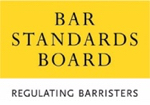 Nick Pointon is regulated by the Bar Standards Board (BSB) and holds a current practising certificate. If you are not satisfied with the service provided, please read
here
.