Peter is excellent – he's outstanding with cross-examination, very skilful on his feet and very easy to get along with."
Chambers UK, 2022
Planning
As a senior barrister in the local government field, peter has considerable experience in all aspects of planning and environmental work, including public inquiries, appeals to the High Court and Court of Appeal and in judicial review of local authority decisions.
He advises in all these areas assisting local authorities, developers and other bodies, including interest groups and other public bodies.   Particular areas of interest and expertise include renewable energy (particularly wind farms and biomass);  major housing inquiries (including three where viability in the present economic climate was an issue);  retail inquiries;  mineral and waste inquiries;  all aspects of enforcement appeals;  and listed building and conservation area issues (and appeals).
Peter has also acted for highway authorities and others in relation to the creation and extinction of public rights of way and consequent appeals to the High Court.  A recent major rights of way inquiry was the Vixen Tor inquiry in Devon.
He regularly advises local authorities and others on local government issues, including advice to local authorities on their statutory functions and duties.
He has acted (with Leslie Blohm QC and John Sharples) for local authorities in Village Green cases.
He has spoken at many conferences and seminars including (2011) CLT Maximising the Opportunities for Landowners with renewable energy; CLT Planning Law update; CLT Licensing Conference; and a Local Government Law Conference (SJC).
Peter is qualified to undertake public access work in appropriate cases, for further information, please visit our Public Access page.
Professional memberships:
Planning and Environmental Bar Association
Western Circuit
Formerly a practising solicitor and a partner in a commercial and licensing practice in Bristol
Qualifications & awards:
MA, LLM (Cantab)
Post-graduate Certificate in Environmental Law (Bristol University)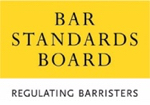 Peter Wadsley is regulated by the Bar Standards Board (BSB) and holds a current practising certificate. If you are not satisfied with the service provided, please read
here
.