Peter's strengths lie not only in his client management skills but also his holistic strategic advice at the outset of the case. He his skilled in the art of cross-examination and has a wealth of knowledge on case law."
Chambers UK, 2021
Planning
Peter specialises in planning & local government law, environment law and licensing. He heads the Public & Administrative Law Practice Group at St John's Chambers. He also has extensive experience in public rights of way inquiries and associated topics, as well as in judicial review proceedings. He frequently acts for developers, local authorities and third parties in many inquiries. He is described by Chambers UK as 'the number one junior on the Western Circuit for planning and environmental work' and Legal 500 as the 'leading planning junior on Circuit.'
Peter has also acted for highway authorities and others in relation to the creation and extinction of public rights of way and consequent appeals to the High Court. He has frequently advised on issues involving the formation and repair of highways and the liabilities of developers and the highway authorities in that connection. He was involved in the case of the footpath which collapsed into the River Severn and the legal consequences, including the right of the public to deviate; R (Gloucestershire CC) v SSETR (2001) 82 P. & C.R. 171.
His recent PROW applications dealt with have included:
 A footpath in South Wales which was litigated to the Court of Appeal.
The much publicised Vixen Tor inquiry on Dartmoor.
An unusual application in Devon to declare an ancient highway under section 59 Highways Act 1980, which involved issues going back to the beginning of the 19th century.
Peter is qualified to undertake public access work in appropriate cases, for further information, please visit our Public Access page.
Professional memberships:
Planning and Environmental Bar Association
Western Circuit
Formerly a practising solicitor and a partner in a commercial and licensing practice in Bristol
Qualifications & awards:
MA, LLM (Cantab)
Post-graduate Certificate in Environmental Law (Bristol University)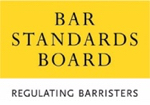 Peter Wadsley is regulated by the Bar Standards Board (BSB) and holds a current practising certificate. If you are not satisfied with the service provided, please read
here
.