Peter is excellent – he's outstanding with cross-examination, very skilful on his feet and very easy to get along with."
Chambers UK, 2022
Planning
As a result of his experience in the planning, environmental and public rights of way areas, Peter has obtained extensive experience in Judicial Review and in statutory appeals covering the same types of issues. He was successful in the leading CA case of Trim v North Dorset District Council which, inter alia, dealt with the use of challenges by declaration in private law proceedings under Part 8 CPR as an alternative to Judicial Review under CPR54. Both before and since that case he has brought and defended many applications for Judicial Review in the planning, environmental and local government field generally, most recently (2016-17) being involved in challenges to planning permissions involving the interpretation of the National Planning Policy Framework.
He has also been involved in Judicial Review challenges in Town and Village Greens and many other cases.
Peter is qualified to undertake public access work in appropriate cases, for further information, please visit our Public Access page.
Professional memberships:
Planning and Environmental Bar Association
Western Circuit
Formerly a practising solicitor and a partner in a commercial and licensing practice in Bristol
Qualifications & awards:
MA, LLM (Cantab)
Post-graduate Certificate in Environmental Law (Bristol University)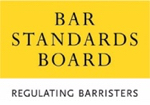 Peter Wadsley is regulated by the Bar Standards Board (BSB) and holds a current practising certificate. If you are not satisfied with the service provided, please read
here
.