She has a good reputation and is very capable."
Chambers UK, 2022
Construction
Rebecca is a TECBAR adjudicator, an experienced barrister and accredited civil Mediator and a panel member at specialist mediation provider M4C.
Mediation can be pretty much anything that the parties want.  In essence it is a consensual form of dispute resolution seeking agreed solutions acceptable to all parties without focusing upon legal or moral rights and wrongs.  It is quick, cheap, private, flexible, confidential and non judgemental.  Whatever precise process is adopted,
Rebecca considers the following to be typical advantages to mediation over the litigation (or arbitration) process:
Cost effective: agreement can be reached in hours rather than months or years through litigation or arbitration, and the fee paid to a self employed mediator will often be less than you might think
Preservation of relationships: can result from consensual solutions rather than asking a third party to impose decisions
Equality: a sensitive mediation can ensure that the parties feel that they are negotiating  on an equal footing
Confidentiality: can be invaluable
The availability of innovative solutions: can allow disputes to be resolved imaginatively or in a manner not open to the Court or Arbitrator
Rebecca is happy to mediate any civil or commercial claim.
Rebecca perceives the following specific benefits of mediation in relation to her practice specialism in personal injury:
The use of mediation is now growing in this area. Parties to personal injury disputes have been slow adopters of mediation, having traditionally preferred round table / joint settlement meetings as a route to resolving disputes. Parties to multi track disputes are however now receiving case management orders positively requiring them to consider mediation. Where negotiations at a round table / joint settlement meeting have stalled mediation could still assist where a neutral third party, the mediator, may be able to unlock any perceived blockages to settlement. An experienced practitioner may be able to assist parties at any level of dispute to reach a settlement quickly and cost effectively. Mediation may be a way to resolve misunderstandings in cases where "fundamental dishonesty" is suspected, without the costs of proceeding to trial.
Rebecca is happy to be appointed as Mediator on a fixed fee basis.  If you think Rebecca could assist in mediating a dispute you are involved in or simply want to know more about mediation please feel free to contact Rebecca.
Appointments:
Mediation: Accredited Civil Mediator, panel member at specialist mediation provider M4C
Adjudication: TECBAR accredited Adjudicator
Arbitration: Associate of the Chartered Institute of Arbitrators      
Professional memberships:
Personal Injury Bar Association
Technology and Construction Bar Association
Society of Construction Law
Adjudication Society
Chartered Institute of Arbitrators
Qualifications & awards:
Barrister
Accredited Adjudicator
Accredited Civil Mediator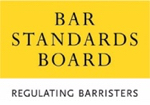 Rebecca Taylor is regulated by the Bar Standards Board (BSB) and holds a current practising certificate. If you are not satisfied with the service provided, please read
here
.