Rebecca is an experienced personal injury practitioner with a wide experience of cases including employers', occupiers' and public liability, highways, road traffic accidents (including fraud work and credit hire) and product liability.
Rebecca is more commonly instructed for defendants and their insurers. She has a particular interest in cases involving allegations of fraud (including LSI, phantom passengers, staged and semi-staged accident) or fundamental dishonesty. Rebecca is known for her attention to detail which comes from an ability to marshal large volumes of detailed evidence which ultimately allows her to conduct effective, firm cross examination. She regularly deals with such cases at trial but also advises both in conference and writing.  She has a practical approach whilst having a keen eye to the commercial realities of litigation.
In addition, Rebecca has a significant advisory and drafting practice dealing with all aspects of liability, causation, quantum and procedure.
Appointments:
Mediation: Accredited Civil Mediator, panel member at specialist mediation provider M4C
Adjudication: TECBAR accredited Adjudicator
Arbitration: Associate of the Chartered Institute of Arbitrators      
Professional memberships:
Personal Injury Bar Association
Technology and Construction Bar Association
Society of Construction Law
Adjudication Society
Chartered Institute of Arbitrators
Qualifications & awards:
Barrister
Accredited Adjudicator
Accredited Civil Mediator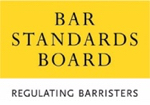 Rebecca Taylor is regulated by the Bar Standards Board (BSB) and holds a current practising certificate. If you are not satisfied with the service provided, please read
here
.