Robert is wise beyond his years, and his attention to detail is admirable. He is incredibly responsive, commercial and pragmatic."
CHAMBERS UK, 2022
Clinical Negligence
Robert is a clinical negligence specialist, acting for both claimants and defendants. He has experience of litigation across a wide range of areas of medicine, with a particular interest in obstetrics, brain injuries, oncology, orthopaedics and cardiology. He also also conducts clinical negligence inquest work. He is experienced in handling high value litigation involving life-changing injuries.
Robert has a particular interest in the law surrounding fatal accident claims, which represent a core component of his practice and on which he regularly provides training. He provides specialist advice on high value claims for care, loss of earnings and pension loss. He is regularly instructed by solicitors across the country, including Birmingham, Manchester and London, as well as a strong practice in the South West.
Robert is one of the leading barristers in the country in the field of dental negligence. In June 2018, he represented the claimant at the Royal Courts of Justice and obtained the highest ever reported damages award in a dental negligence case.
In the personal injury field, Robert regularly conducts fast-track and multi-track trials. He has experience across the spectrum of personal injury litigation, including employer's liability, occupier's liability, Highways Act 1980 and road traffic cases. He regularly attends applications relating to issues such as pre-action disclosure, default judgment, amendments to statements of case and strike out.
Robert is a member of the Action Versus Medical Accidents (AVMA) Charity, is on their pro bono inquest panel. He further undertakes clinical negligence cases for clients of the Bar Pro Bono Unit.
Robert enjoys both writing papers and presenting them at solicitors' firms and AVMA events. He particularly enjoys speaking on the topics of dental negligence litigation, causation in clinical negligence, secondary victim claims and fatal accident claims in clinical negligence.
Professional memberships:
AvMA
APIL
Bristol Medico-Legal Society
Qualifications & awards:
Bar Professional Training Course, Kaplan Law School London
Graduate Diploma in Law, Kaplan Law School London
Graduate LLB, Kaplan Law School London
MA (Cantab) Philosophy, Selwyn College, University of Cambridge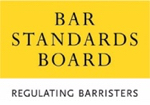 Robert Mills is regulated by the Bar Standards Board (BSB) and holds a current practising certificate. If you are not satisfied with the service provided, please read
here
.