Robin is commercially minded, gives clear strong pragmatic advice and works ferociously hard. Clients love him."
Partner,
Dispute Resolution
Robin has been involved in arbitrations since the 1990's, both as a partner in Clifford Chance and at the Bar. Most recently he successfully obtained a mandatory injunction in the Commercial Court against a foreign domiciled respondent in support of a (nascent) international arbitration with its seat in Switzerland. He has sat as an Arbitrator, but primarily appears as Counsel.
ICC Arbitration [2011]: Successfully acting for a claimant (commercial agent) in ICC arbitration against a German Principal and covering an award in success of £11.5 million.
Arbitration [2000] 1 Ll Rep 480: Involving a dispute between a Middle Eastern finance house and an Indian company in respect of the recovery of monies loaned through an Islamic financing scheme. Subsequent challenge of the Award in the High Court successfully defeated.
Arbitration involving a US$9million dispute between a European bank and a pharmaceutical company in respect of a disputed valuation under a share-sale agreement of the shares in a recently privatised company in Central Europe.
Arbitration [2007] against engineers and surveyors arising out of the valuation of land based on a false assessment of sub-soil conditions.
Dalkor v ASES [2012] EWHC 3667 (Comm): Setting a precedent by successfully obtaining a High Court injunction in support of a Swiss Arbitration to restrain the defendant from enforcing securities held by a UK bank.
Appointments:
Arbitrator primarily in commercial and construction disputes
Solicitor advocate
Mediator
Professional memberships:
Financial Services Lawyers Association
Qualifications & awards: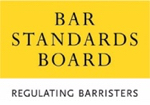 Robin Neill is regulated by the Bar Standards Board (BSB) and holds a current practising certificate. If you are not satisfied with the service provided, please read
here
.