Robin is commercially minded, gives clear strong pragmatic advice and works ferociously hard. Clients love him."
Partner,
Dispute Resolution
Robin is a highly experienced lawyer, bringing with him the twin benefits of having worked in an international law firm and practising at the Bar in the field of domestic and international construction projects and trade disputes. He is also a trained mediator.
Robin's practice is focused on the resolution of commercial, construction and property-related disputes, through arbitration within the High Court. His construction cases include disputes arising out of international construction / supply projects, defective designs, management or construction of new or refurbished buildings, including professional negligence claims against engineers, surveyors, architects and project managers. Property and commercial cases include disputes arising out of sale contracts, partnerships and joint ventures.
Robin was called to the Bar in June 1979, and practised from Chambers in Gray's Inn Square. Having switched professions, he became a Partner in the Construction and Arbitration Group at Clifford Chance in 1991. He was appointed a Solicitor Advocate in 1996. He moved to Bristol in 2000, and became a partner in Bevan Brittan (formerly Bevan Ashford), before returning to the Bar in 2005.
Other Expertise
Robin has appeared in numerous commercial arbitrations (both international and domestic) in the UK, Europe, Middle East and Asia.
Appointments:
Arbitrator primarily in commercial and construction disputes
Solicitor advocate
Mediator
Professional memberships:
Financial Services Lawyers Association
Qualifications & awards: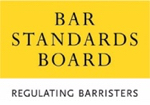 Robin Neill is regulated by the Bar Standards Board (BSB) and holds a current practising certificate. If you are not satisfied with the service provided, please read
here
.