A safe pair of hands."
Chambers UK, 2021
Health & Safety
Simon is one of the senior members of Chambers. He specialises in regulatory offences, inquests and road traffic offences. He has attended thousands of interviews of suspects.  Having spent eleven years practising in crime as a Solicitor, he has an in-depth knowledge of that role, its responsibilities and pressures. He has given a series of lectures (over many years) at police training colleges on the role of the defence advocate, and has lectured medical practitioners, social workers and the Society of Expert Witnesses.
He is renowned for his even-tempered and professional approach to his work. He is held in the highest regard by his peers and is seen as an adversary to be respected. He is a category 'A' Prosecutor on the Attorney General's List for the HSE and Environment Agency. He has been a "Leader in his field" for many years in both the Chambers UK directory and the Legal 500.
Professional memberships:
Health & Safety Lawyers Association
Criminal Bar Association
Western Circuit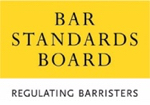 Simon Morgan is regulated by the Bar Standards Board (BSB) and holds a current practising certificate. If you are not satisfied with the service provided, please read
here
.